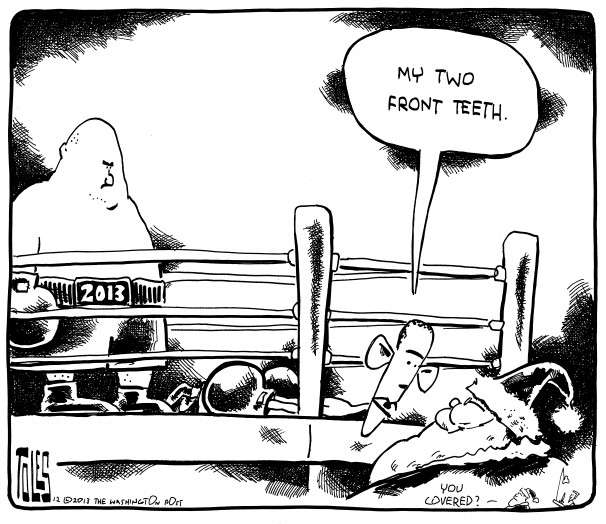 "You covered?" is the perfect question.   Obama has sovereign immunity – which is even better than government-issued health insurance.
Now if there was only a way to work in a trampled Bill of Rights – or maybe a burning Statue of Liberty in the background….     But I ask too much at this time of year.
The Washington media is lamenting Obama's difficult year.  But he might look back this time next year and think that he was Easy Street in 2013, comparatively.
Another fine cartoon from the Washington Post's Tom Toles…