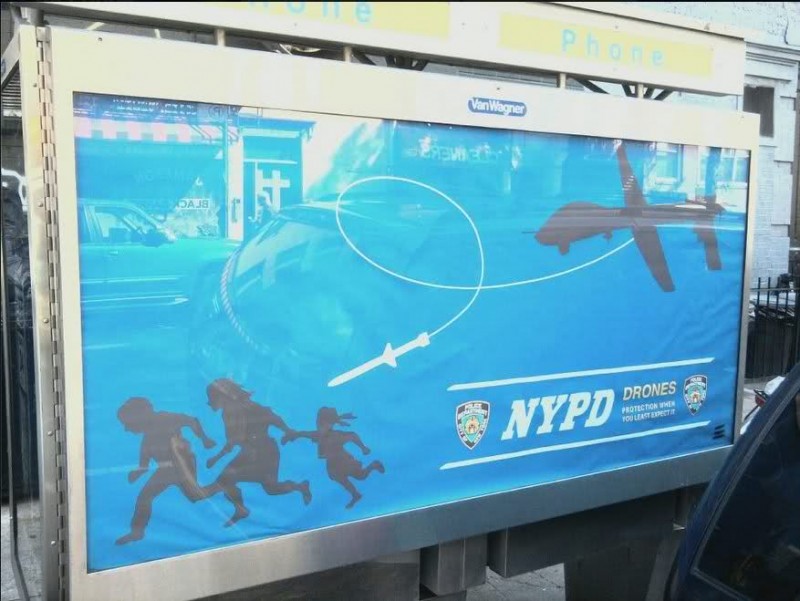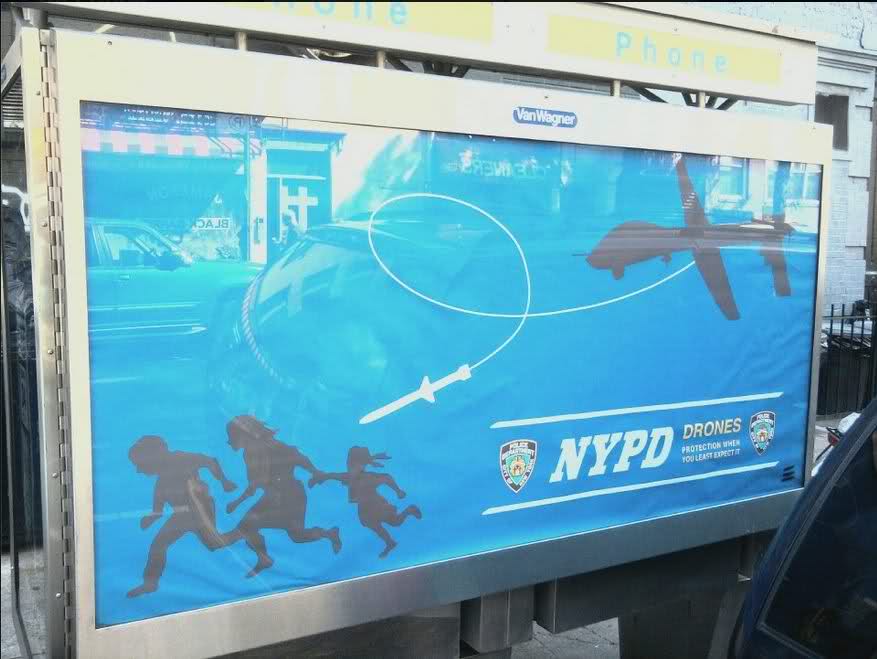 In a Sept. 18th blog entry, I misidentified the source of the above posters. They were not created and put up by the New York Civil Liberties Union. Instead, they were the work of an anonymous renegade artist who was recently interviewed by Animal New York. The 29-year-old artist said he "served in Iraq as a 'geo-spatial analyst.'" Wonder if the dude was tight with Don Senor, the spokesman for the Coalition Provisional Authority and Romney's foreign policy brain?
He said the posters were placed on kiosks pegged to the anniversary of the signing of the U.S. Constitution. (He artist also said he is a big fan of the U.N.) "As far as his political views, the artist feels that Obama and Romney are 'essentially the same.' If anything, he says his work 'identifies strongly with libertarianism.'"
The posters were a huge PR success. The neoconservative New York Post reported comments from spooked New Yorkers:
Annie Cohart, 25, an elementary school teacher, was not amused. "It's a little scary to me, the missile chasing after the kid, at a quick glance it's unsettling," she said.

A 30-year-old Chelsea man, who asked not to be identified, said, "It looks real, there are NYPD posters in the subway that look just like them."
The NYPD's "counter terrorism squad" is reportedly vigorously pursuing the artist.
(Thanks to David Kramer for pointing out my error in the original blog).