"If you don't have control of the population, you can't secure the population," according to Brig. Gen. Frederick Hodges, director of operations for the NATO regional command in southern Afghanistan.
The front-page Washington Post piece with the above quote deals with Kandahar.
But it is also the motto for the U.S. government's approach to the American people in the post 9/11 era.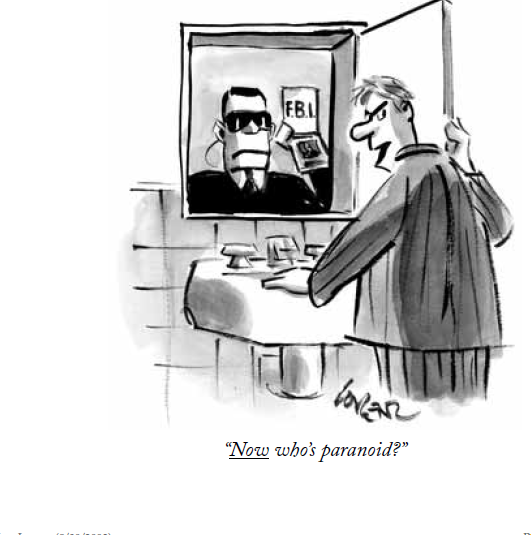 " + New Yorker, 2002