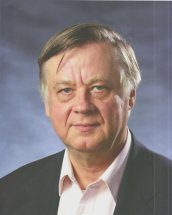 Tom Bethell, a British expat with one of the most graceful writing styles in Washington, passed away last month at the age of 84.  For going on 40 years, Tom was a columnist for the American Spectator.  I wrote for the Spectator in the mid-late 1990s, and Tom was always one of my fav folks to encounter at lavish Spectator dinners.  He had a much better BS radar than most Washingtonians. His sardonic comments were often a highlight of the evening.
Tom  recognized how the phrase "matured" is used in Washington as praise for Republicans who betray their principles. And when a Republican himself brags how much he's "grown," he became a sure bet to win Tom's "Strange New Respect Award" for sell-outs.
Tom was a frequent guest on C-SPAN; his appearances from 1985 onward are available here.
After coming to America in the 1960s, Tom worked as a reporter in New Orleans.  I don't know if his passion for jazz preceded that but he did write a book in 1977 on George Lewis: A Jazzman from New Orleans.    Tom's writing on jazz was quoted in the Ken Burns' PBS history of jazz.  Tom and I had a good palaver on Jelly Roll Morton, one of my favorite early jazz masters.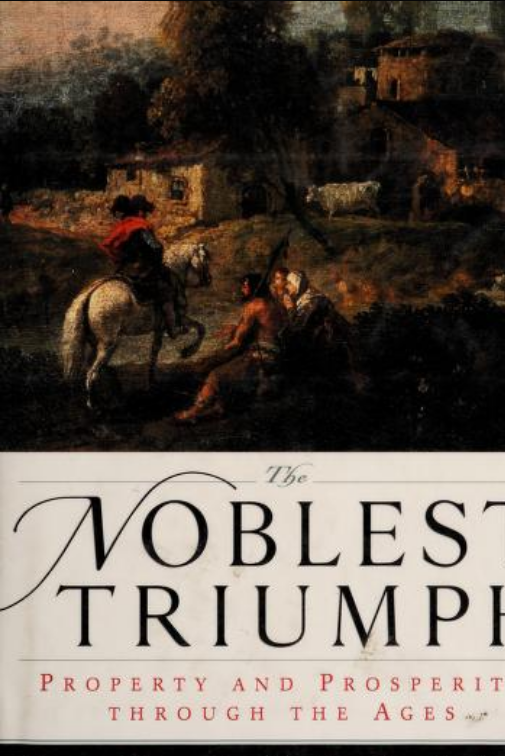 I am indebted to Tom for his kind Wall Street Journal review of Lost Rights: The Destruction of American Liberty (St. Martin's Press, 1994). Tom recognized the need to document government depredations, as opposed to relying on the usual empty phrases castigating wayward bureaucrats.
Tom wrote one of the best books on property rights, The Noblest Triumph: Property and Prosperity Through the Ages (New York: St. Martin's Press, 1998).  Tom was a long-term visiting fellow at the Hoover Institution at Stanford University.  When I was there briefly as a media fellow in the summer of 1996, I had the chance to see that book in manuscript form.  When the initial publisher was not wise enough to take the manuscript, I put him in contact with my editor at St. Martin's Press, Michael Flamini, and that worked out happily for both Tom and St. Martin's.  Tom's book deftly put property rights in a historical and philosophical perspective.  One of my favorite lines from his book: "Private property institutionalizes justice."
Unlike many Washington writers, Tom did not go to the other side of the barricades in a pro-government panic after the 9/11 attacks. He retained his principles and his wit.  I saw him a number of times at the annual Washington reception by the Hoover Institution.  At the 2007 reception, I tried to have a little fun wearing an Al Jazeera lapel pin. Tom aptly observed, "People are too old to see the lapel pin."
Tom is survived by his wife, Donna.  The two of them were married for 24 years – a great blessing for them both.