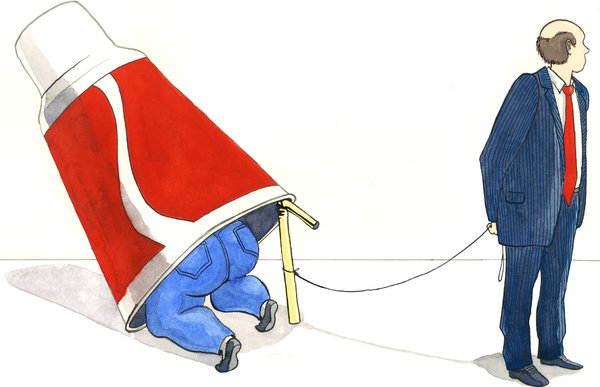 This New York Times cartoon illustrating an article urging government crackdowns on people's diet deserves a prize for honesty. It is attached to a piece by Michael Mudd headlined "How to Force Ethics on the Food Industry."
This former Kraft Foods executive wants a jihad against food choices – including a bevy of new taxes on foods currently considered not healthy enough.
The cartoon would have been more accurate if it showed people like Mudd and Mayor Bloomberg using electric cattle prods on people lined up at convenience store checkouts.