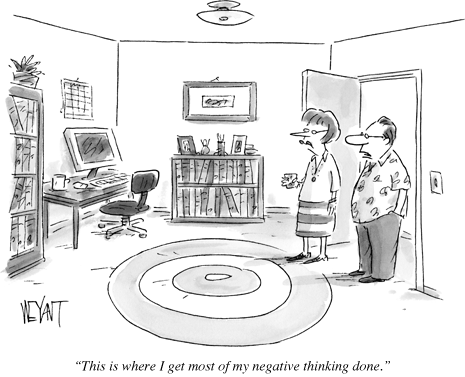 [from the new issue of the New Yorker]
Hell, if my office looked like a mausoleum like this one does, I'd be a negative thinker, too.
Geez, did this guy have a zombie design his office?
There are no cigar butts, no pair of pliers to adjust the chair, no stack of empty Remington ammo boxes, and no deluge of yellow stickie notes covering at least half the desk.
Another tell-tale sign: there are no books or documents on the floor. This raises doubts about whether this guy really does any thinking at all.