Here is a collage of my favorite Washington Times illustrations for my opeds this year.  The W.Times consistently has the best editorial art of any paper in the nation.  Thanks again to Greg Groesch, Linas Garsys, and Alexander Hunter for their zesty illustrations.
UPDATE: Here's a second take on the same collage, adding in a few more illustrations and realizing that maybe it doesn't need to be shaped like a newspaper headline atop a page.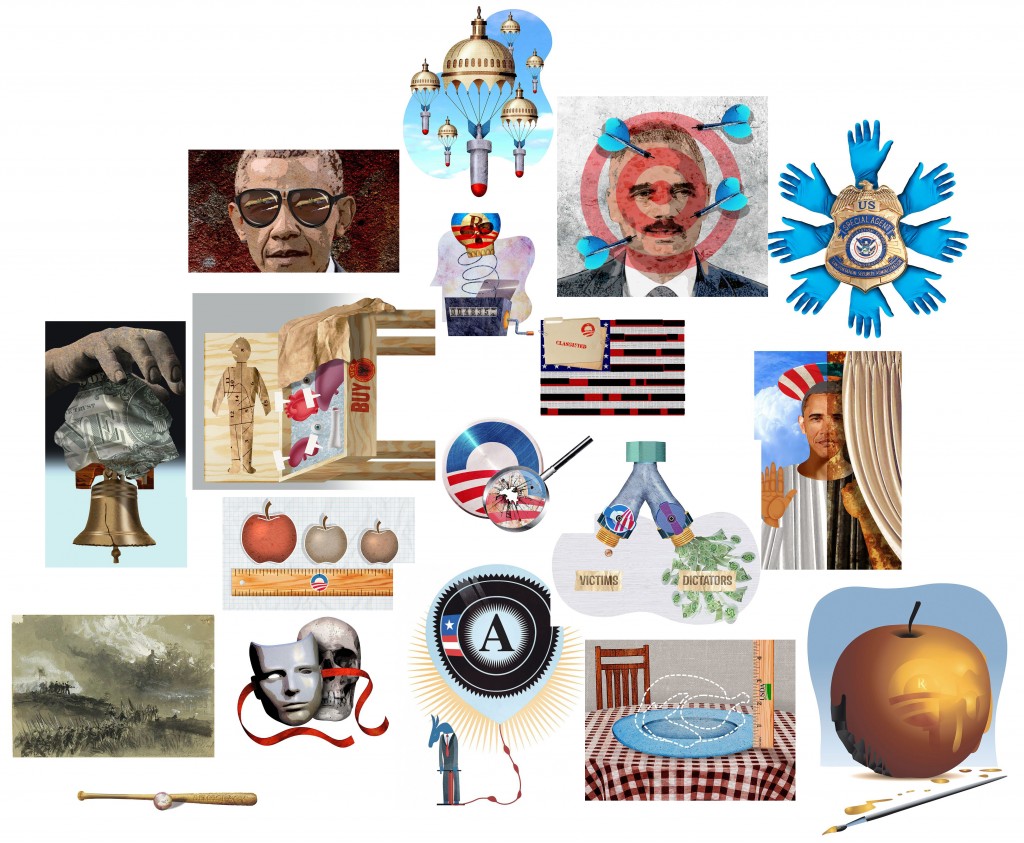 Click on the image for the full size version.