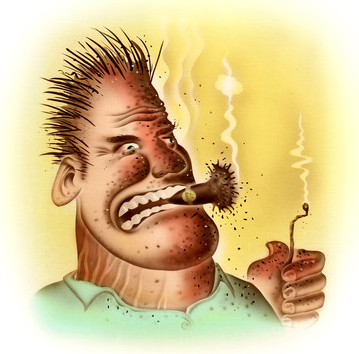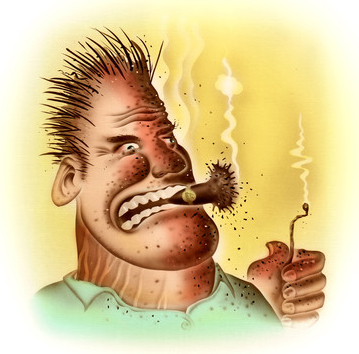 Someone kindly posted my TSA cigar cutter story in a Facebook group for cigar fans.
One guy responded, scoffing that I was as a "self-interest hack."
I pointed out that he should have written "self-interested hack."
So he denounced me as a "grammar nazi."
I kindly noted that "Nazi" should be capitalized.
He retorted that that term was not worthy of capitalization.
My hunch is that this guy doesn't make a living as a copy editor.
****
Lots of fun comments on this hubbub on this Facebook thread
[illustration from a 2015 article I did for Barron's on the FDA crackdown on cigars ]