I am chagrined that not everyone liked  yesterday's USA Today oped, "Obama Fueled the Distrust that Led to Donald Trump." I expected the piece to spur thoughtful exchanges by folks with different perspectives.
Alas, my hopes for a rebirth of civility have been mercilessly crushed.
Here's some responses generated via Twitter, email, and elsewhere online.  (This is a different format than I have previously used on the blog to post responses to articles; I welcome critical etc. feedback.)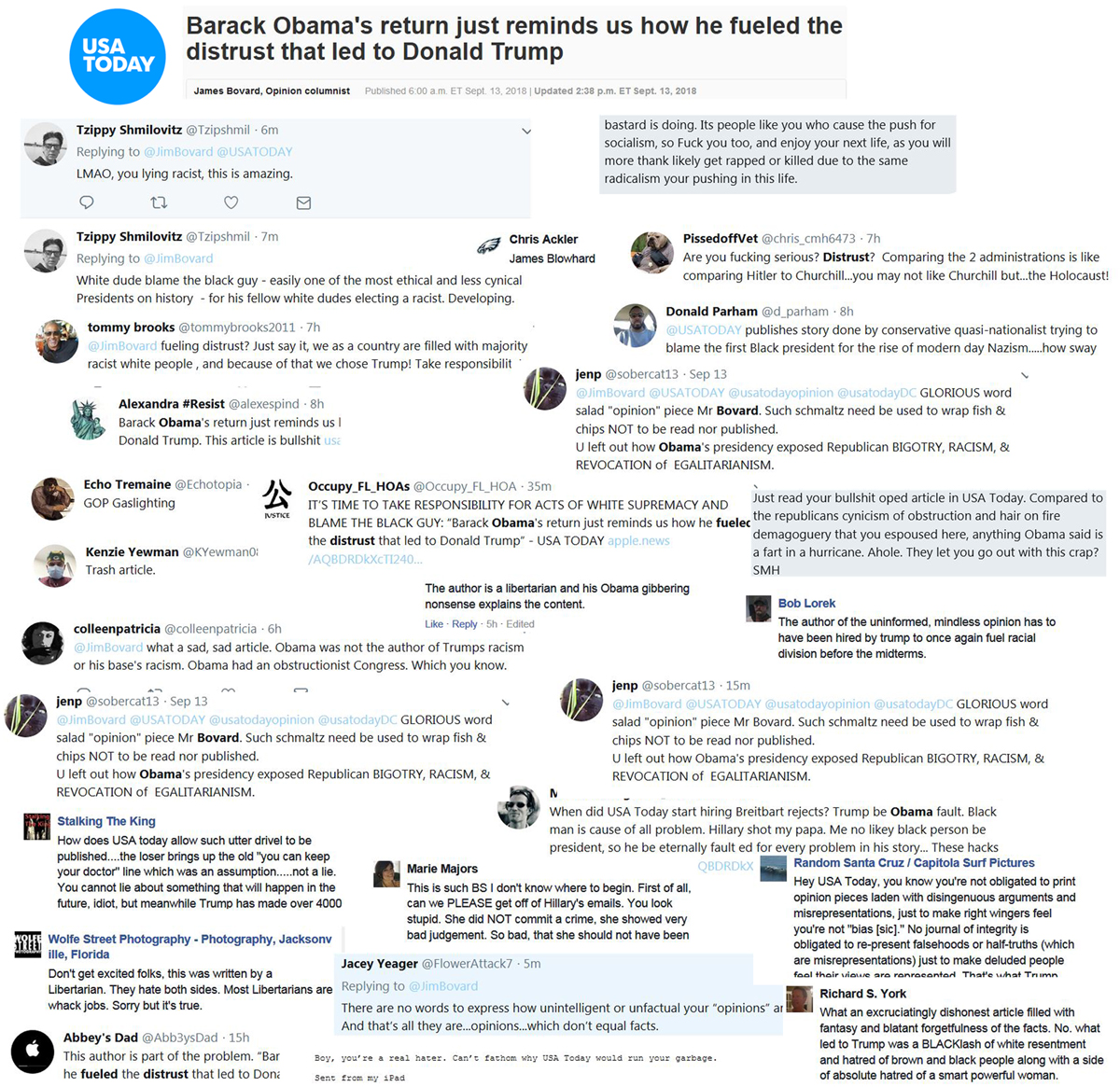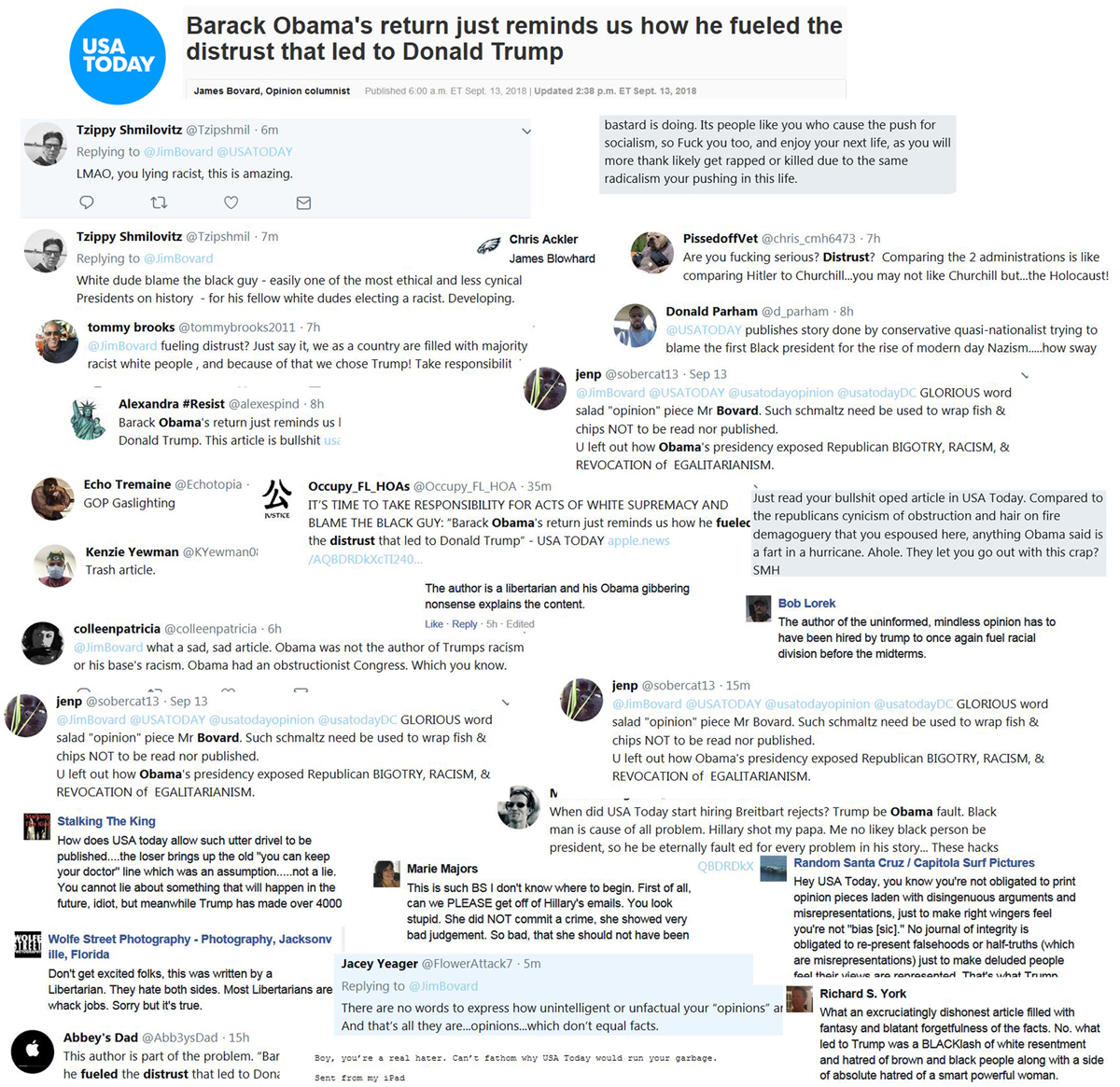 Thanks to Pixabay for the copyright-free jpeg used as the featured image.