Facebook attached a warning label yesterday to my AIER article on how 2020 ravaged comforting American myths.  Here's my attempt to help them out with a 'full disclosure' warning label that they can apply to any of my 2021 articles.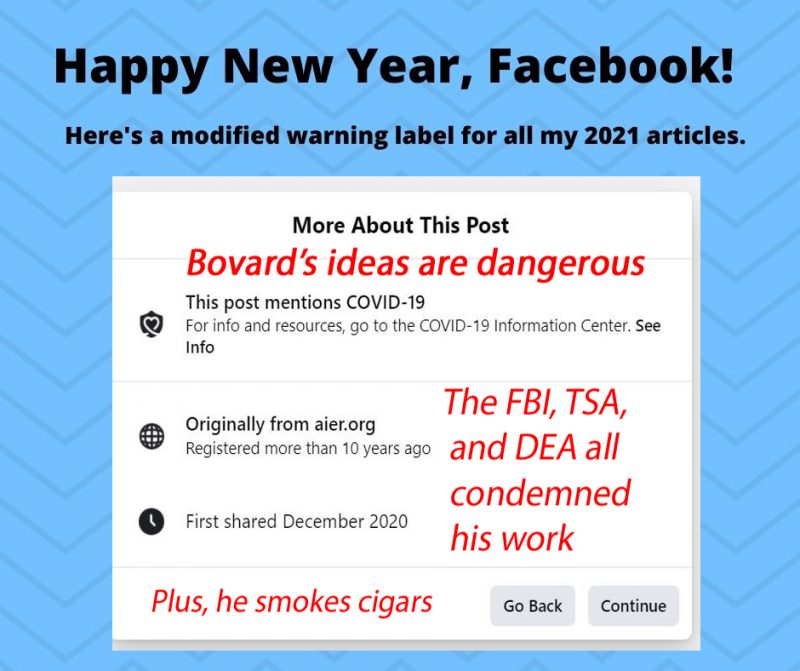 Here's a USA Today oped I did a few years ago on how Facebook blocked one of my posts on Waco.
Thanks to Canva.com for the background art work.