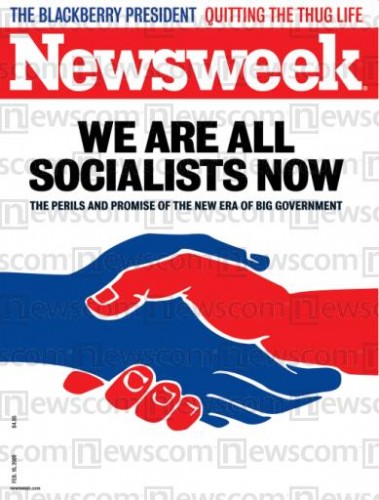 This Newsweek cover from a couple weeks ago had an unconscious irony.
Newsweek touted an article "Quitting the Thug Life" at the same time that they proclaimed "We Are All Socialists."
Perhaps Newsweek's wizards are not aware that socialism quickly degenerates into nothing more than economic thuggery.
But as long as the New Socialism works out well for the media-political elite, who gives a rat's patooie?