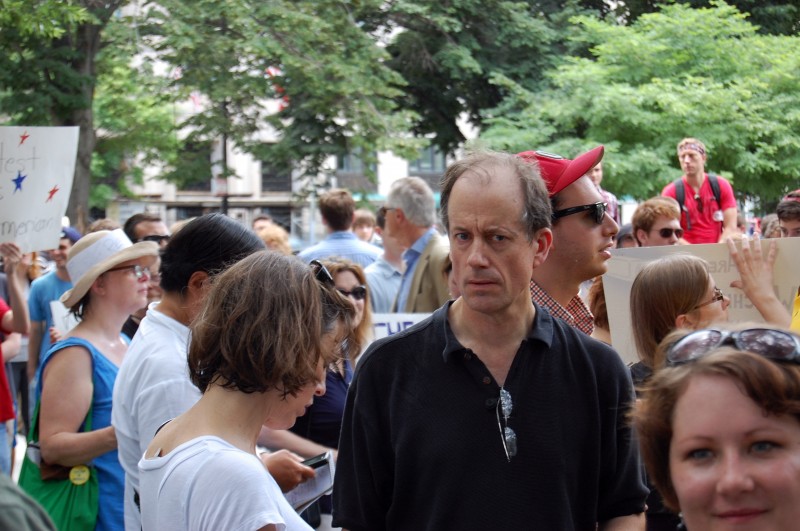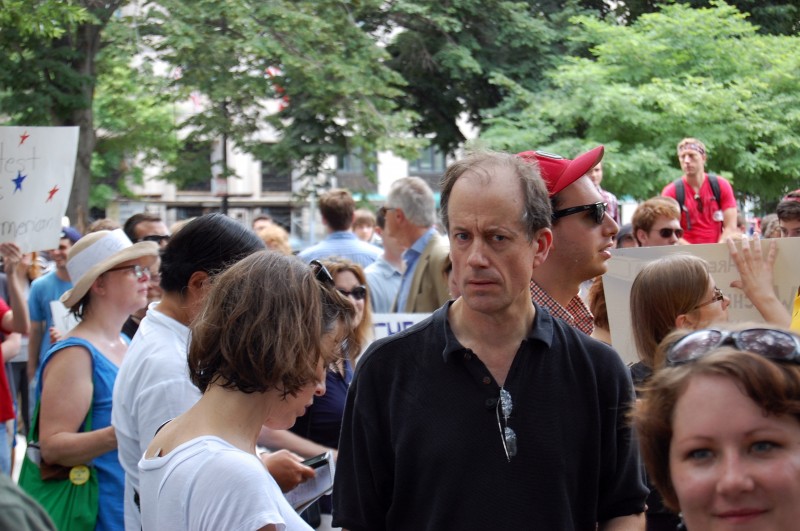 Thomas Drake after his speech
The Restore the Fourth organization had a rally at McPherson Square in downtown DC on this July 4th afternoon.   They had several excellent speakers – including the Libertarian Party's Carla Howell, CEI's Ryan Radia, Cato's Julian Sanchez, and Code Pink's Medea Benjamin.  (Other rallies are occurring across the nation.)
The headliner was former National Security Agency executive Thomas Drake, who risked his freedom to expose NSA crimes.  Drake would not cringe to the feds and he and his lawyers whipped the Justice Department in federal court.   I am sure his courage and his victory helped encourage other whistleblowers.
It was neat to see an American hero like Drake speak on the Fourth of July.   He challenged the audience: "The government has given up on the Constitution.  Have you?"   He denounced the feds for claiming a " license to seize first and search later."  He warned that "the acid of government secrecy is eating out the heart of who we are as a people."  He noted that "national security has become the state religion."
I assume his speech will be posted on YouTube.   It is definitely worth watching –  especially at a time when other NSA crimes are coming to light.
Here's some photos I took today: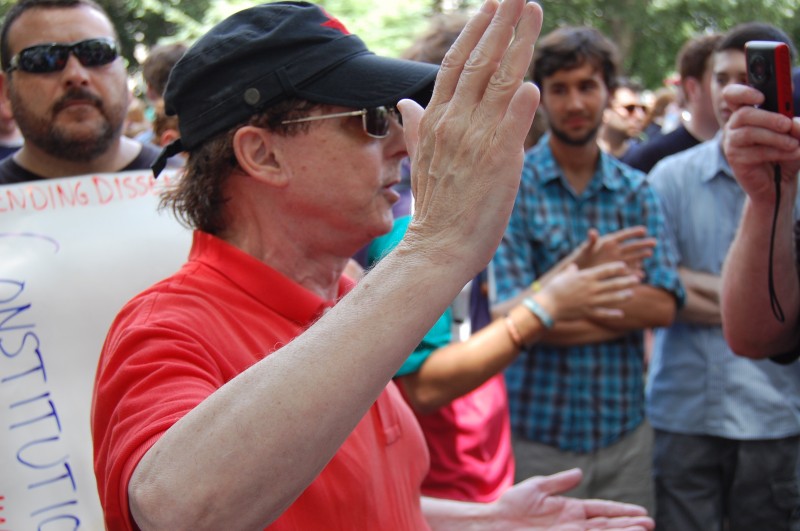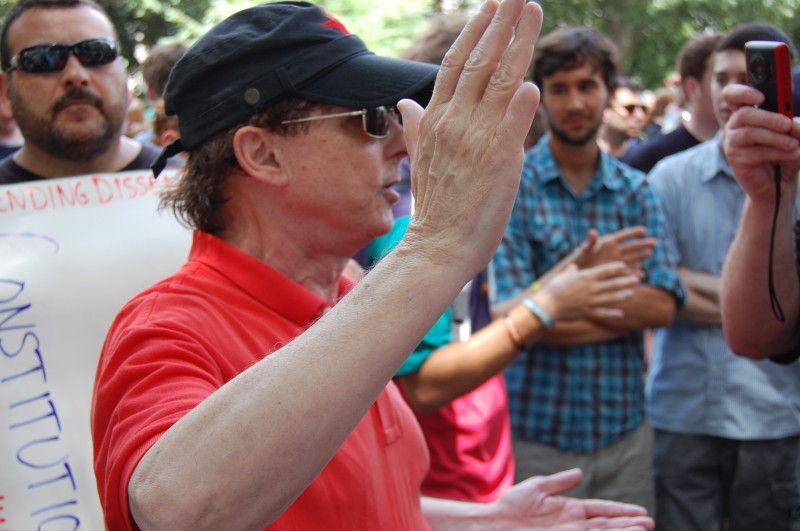 This guy started shouting about the upside down U.S. flag next to the speaker's podium He said that to display it like that turned the flag into "a symbol of treason and anarchy."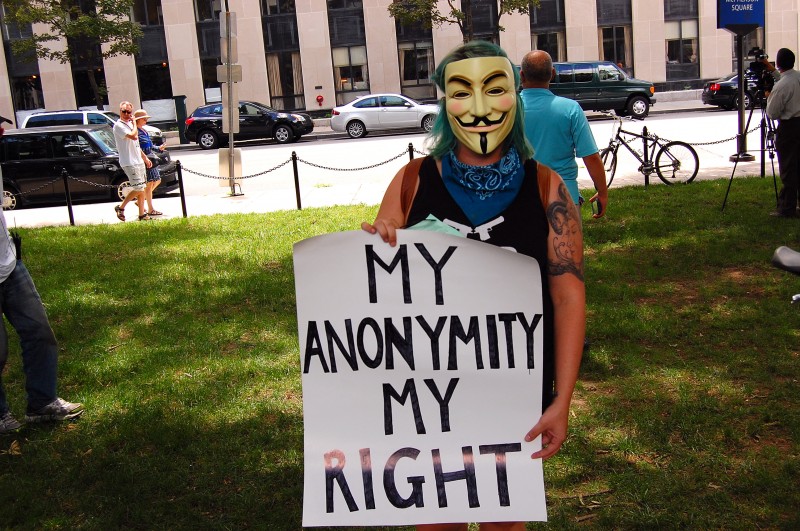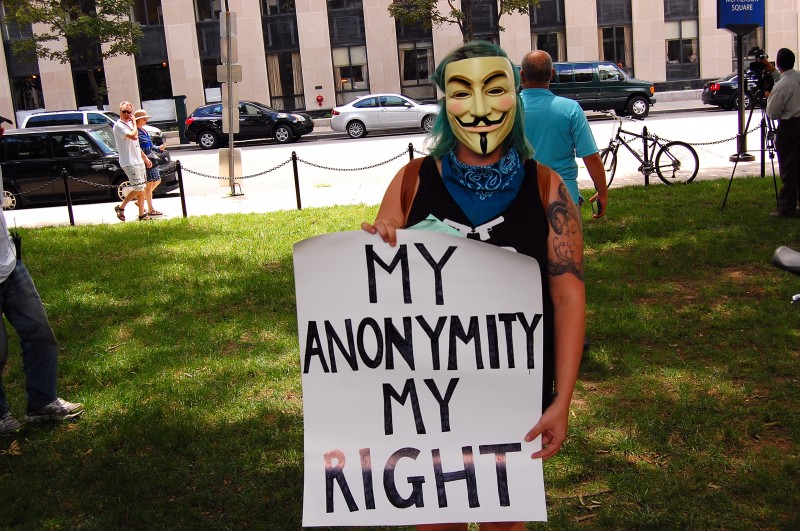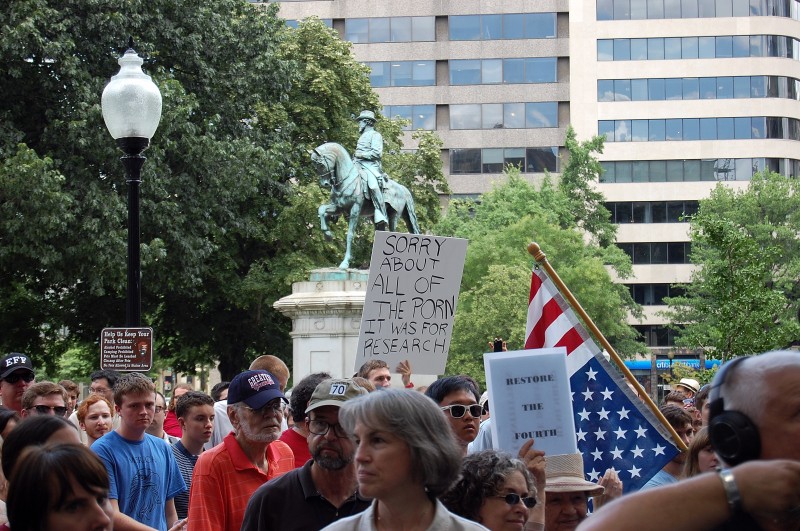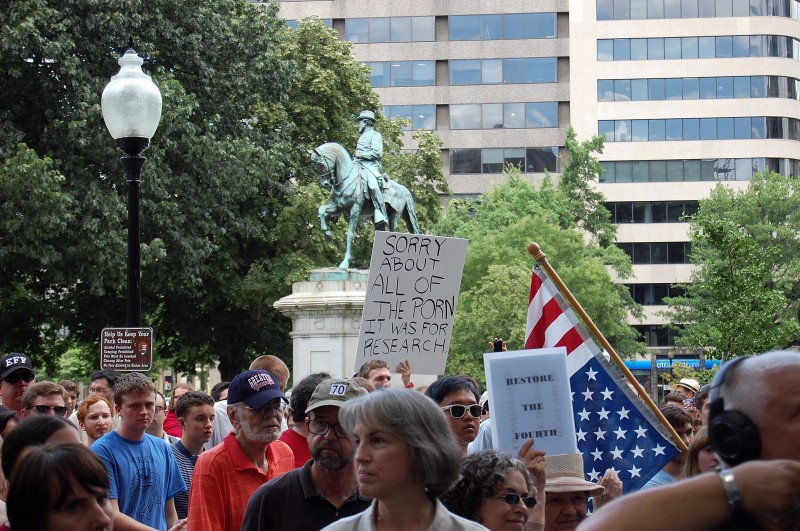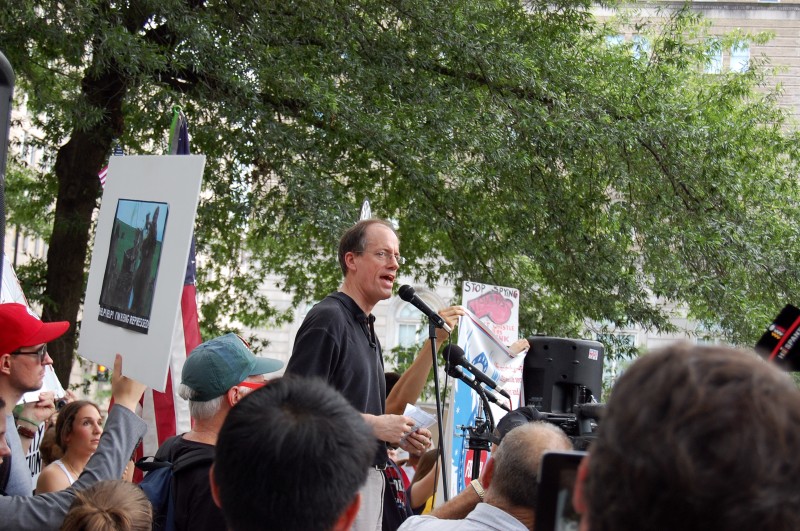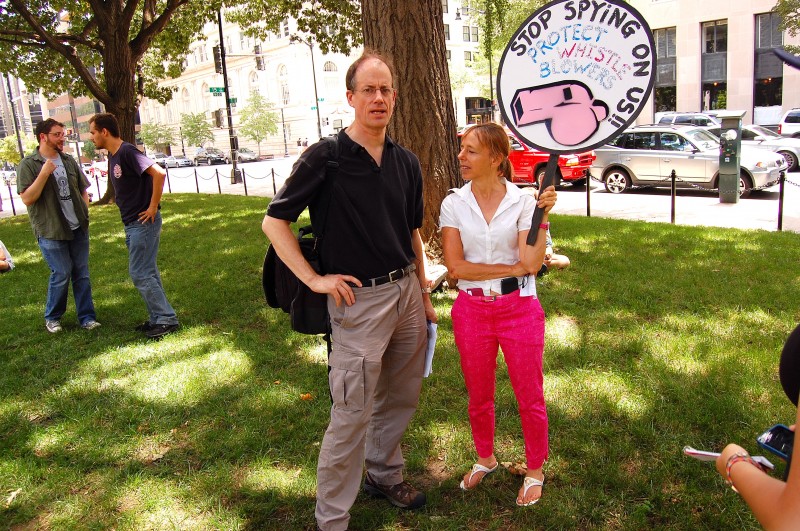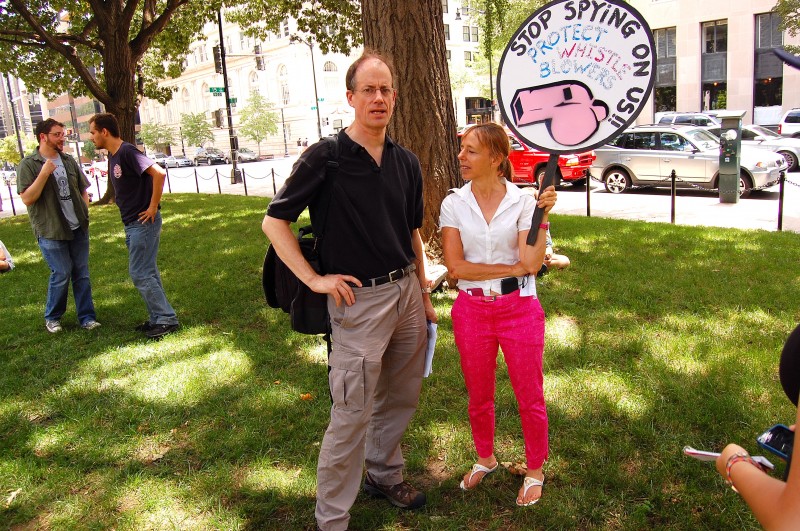 Thomas Drake and Code Pink mastermind Medea Benjamin.