Here's a C SPAN video from a 1996 speech at Stanford University's Hoover Institution.   Here are some outtakes: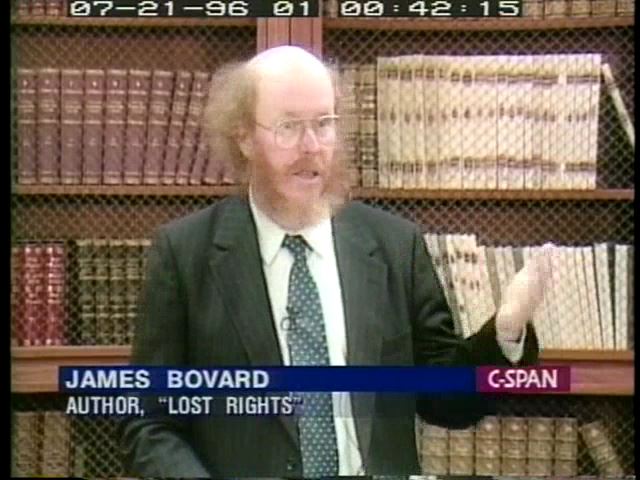 A lucid understanding of the nature of government is the first line of defense for individual freedom.
Freedom is increasingly seen as simply another government handout akin to food stamps and subsidized subway tokens.
Attorney Gen. Janet Reno told federal lawmen: "You are part of a govt. that has given its people more freedom… than any other govt. in the history of the world.
President Clinton claims that Americans have a duty to think positively – especially about the politicians who domineer their lives.
If you want to use your own land, increasingly you have to beg, bribe, and grovel to the nearest government bureaucrat.
The expansion of government power is increasingly like the invasion of a foreign army into our own lives.
Simply because we are members of this society doesn't mean we have pledged to be vassals of politicians and bureaucrats.
It is time for Americans to stand up and reclaim our liberties that have been seized lie by lie, fraud by fraud.
Some of the riffs in this speech later appeared in my 1999 book, Freedom in Chains –