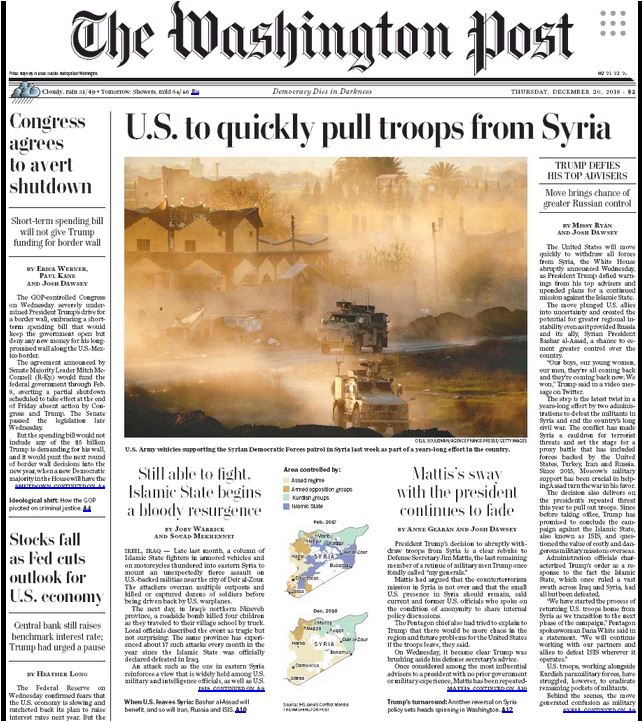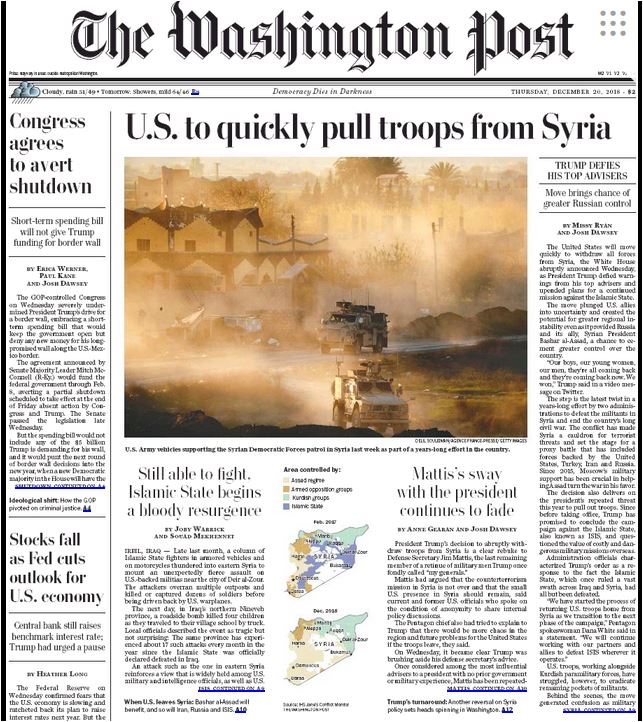 The Washington Post front page today is in full panic mode over Trump's decision on Syria. Reading the Post, one would think that US intervention had achieved something aside from getting vast numbers of Syrians pointlessly killed.Washington's laptop bombardiers are hysterically opposed to Trump's withdrawal of US troops from Syria. But the "Combat Veterans for Continued Carnage" lobby is almost nonexistent.  I slammed Trump's Syria policy last year in USA Today as his "worst foreign policy folly" but his decision to exit Syria is one of his best decisions yet.
Here's a link to a USA Today oped I did five years ago on why Americans couldn't trust Obama on Syria. In a 2014 blog on "Obama's Great Syrian Bombing Scam," I groused: "Obama loves to preen as if he is spreading peace, freedom, and democracy with his bombs. But there is no reason to presume that bombing Syria is not as idiotic as it appears. Thus far, the Establishment media is largely playing a lapdog role." The media's response to Trump's withdrawal announcement vivifies how the pro-war bias continues.
When Trump denounced "trigger-happy Hillary" on the campaign trail in 2016, crowds roared.  Hopefully exiting Syria is the start of a seachange in U.S. intervention abroad.
Cartoonist Tom Toles beautifully captured the idiocy of U.S. policy in this 2014 cartoon. Two years later, CIA-backed Syrian rebels were fighting Pentagon-backed Syrian rebels. What could possible go wrong?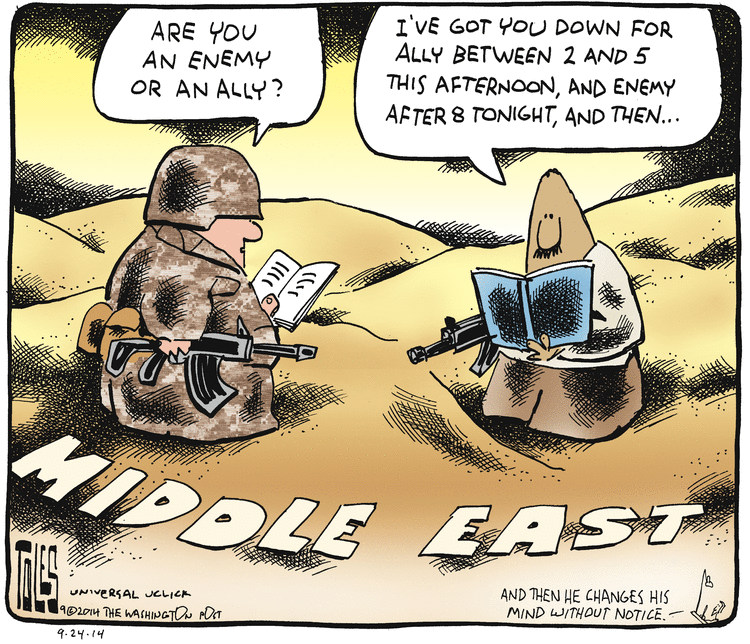 And here's a photo I took at the Syrian antiwar protest outside the White House in 2013 –