Mises Institute president Jeff Deist and I had a rollicking chat this afternoon on the Virginia election on News Talk Florida. Regardless of who wins the governor's race, government schools took a shellacking in this election.  Far more parents are awakened and outraged at officialdom claiming the right to indoctrinate children as politicians please.  Jeff mentioned that Terry McAuliffe made a squirrel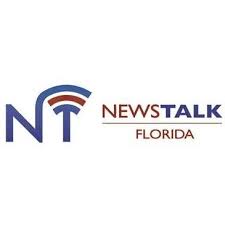 y $8 million profit from a tiny insider investment in the 1990s. I pointed out that McAuliffe had heavy expenses, such as sending his 5 children to private schools.  I don't recall the McAuliffe campaign mentioning that in their ads.

The media vitriol is almost off the charts in this race.  A Washington Post columnist today railed that "Youngkin and his allies have pumped that raw right-wing sewage directly into the minds of the GOP base."
And I had so hoped that this election would be the tonic to help restore people's faith in the political system, esp. after the unpleasantness of 2020.
You can listen or download the 18 minute MP3 by clicking below –