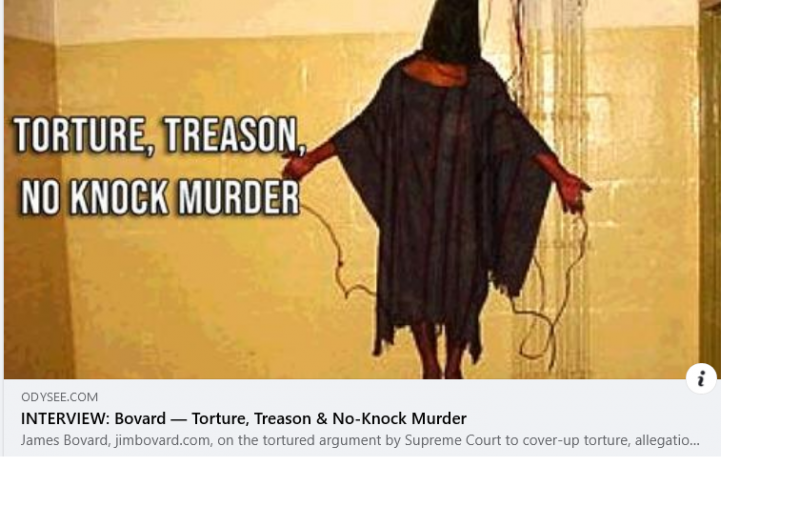 David Knight and I had a rollicking discussion on torture, Supreme Court complicity, the constantly expanding definition of treason, and how Congress and Biden may be blundering to war against Russia on his show yesterday. We also discussed the continuing coverup of the Duncan Lemp case and why that killing by Montgomery County, Maryland police epitomizes no-knock raid tyranny.
Our discussion was in the final hour of David's three hour program yesterday.
Here is the link to the Apple podcast version of the show.
Here is the iHeart version of the show.
Here (and below) is the Odysee video version of the 57 minute program.