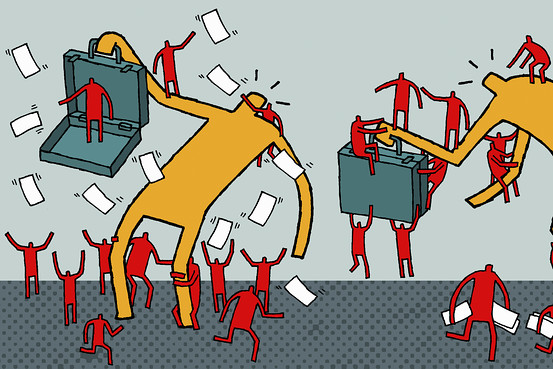 I have been losing sleep trying to figure out the Wall Street Journal illustration attached to my tribute to the EEOC ever since the article was placed online Thursday night.
This is more confounding than a New Yorker cartoon.
Not sure who the little red men are supposed to be. EEOC bureaucrats?
I may have to ask the guys at the Masonic Temple.