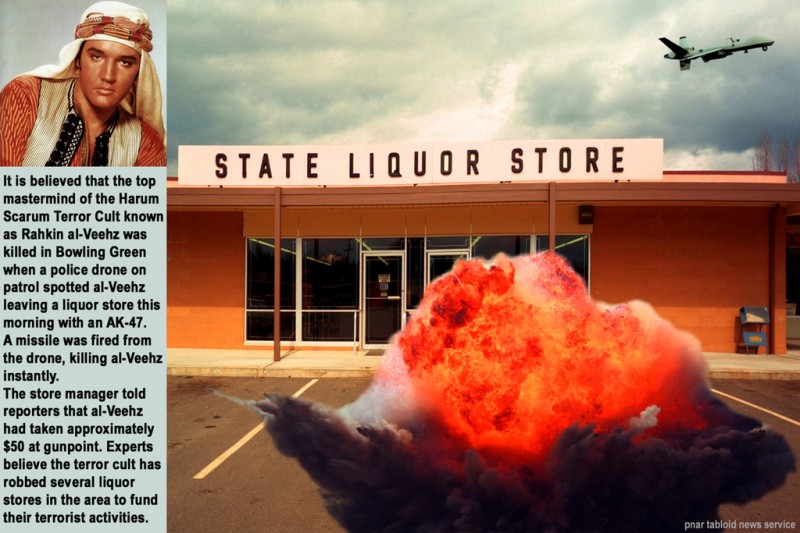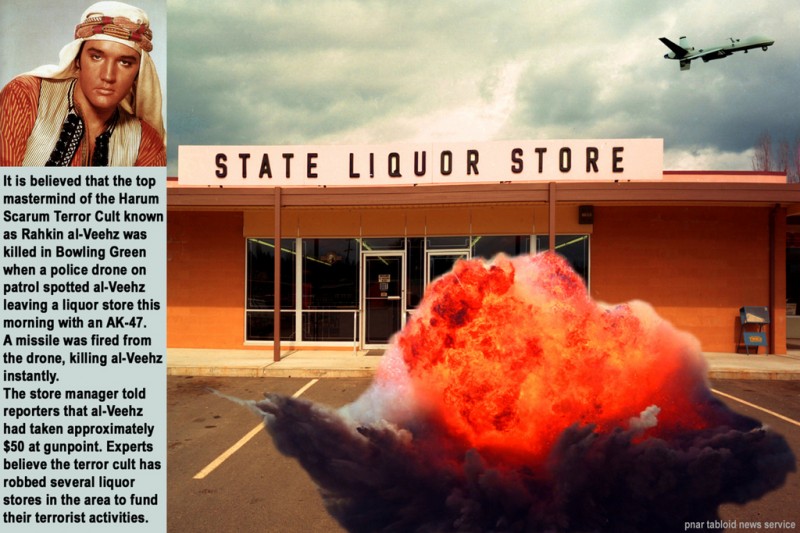 It is always painful for me to admit that I was wrong.  But maybe  I was mistaken to be skeptical about Sen. Rand Paul's recent assertion during a Fox News interview: "If someone comes out of a liquor store with a weapon and fifty dollars in cash, I don't care if a Drone kills him or a policeman kills him…"
Sen. Paul, as one of our duly-elected leaders, has access to confidential information about national perils that far eclipses the data available to mere private citizens.
I had no idea about that terrorist-liquor store robbery matrix documented in the photo above, courtesy of Tom Blanton and his PNAR News Service.