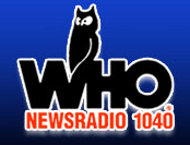 The podcast is up from this morning's interview on the IRS's long & sordid history with WHO's Jan Mickelson, Iowa's top radio host.
The 12-minute interview starts with some audiotapes that Jan found that show great parallels between Nixon's evasions during Watergate and the Obama administration's shuffling on the IRS scandal. I pointed out that Nixon's IRS abuses far exceeded anything we have yet learned about the Obama administration's practices. And I hope the investigators can get to the bottom of this….
In prior shows, Jan said that I was "nasty" and "surly" so I tried to sound upbeat today. I think Jan was disappointed I eschewed my "junk yard dog" persona.
You can download the MP3 or listen to it by clicking on the following: mickelson-2013-05-31_part