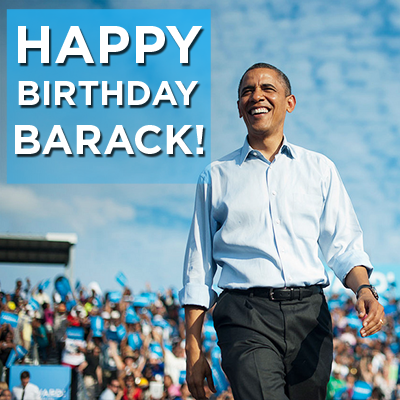 An email from Nation magazine alerted me to the opportunity to sign this birthday card for President Obama.
So what sort of greetings should I give to Barack?
"May federal judges continue helping cover up your crimes!"
"May the Washington media (mostly) continue groveling at your feet…"
The dude's birthday is on August 4 – I suspect we can come up with better ideas between now and then..