Leftists, Code Pink, and a smattering of conservatives and libertarians staged a vociferous protest outside the White House while President Obama made his Syria speech this afternoon. The police forcibly cleared the street (though not the sidewalk) shortly before Obama began talking. Some folks suggested that Obama might have delayed his speech because of the noisy chants behind heard inside. (I have no confirmation on that.) I profoundly disagree with the Answer folks on many issues but they raised a ruckus on the right side of the issue today.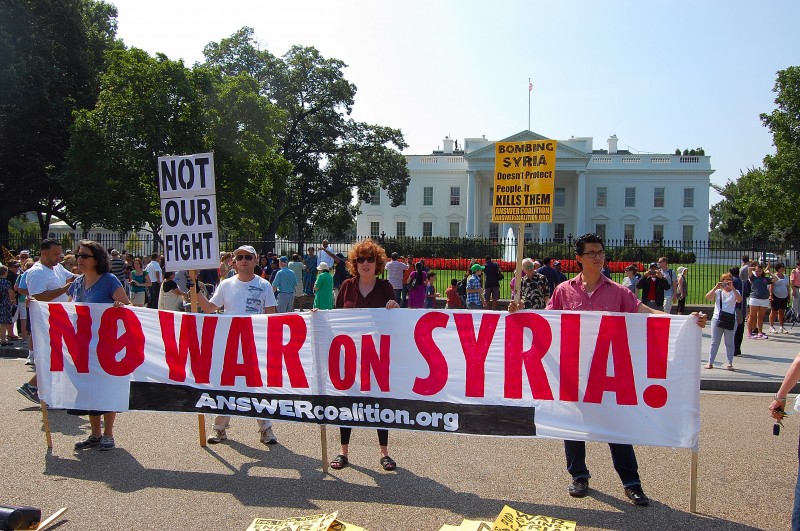 Code Pink brought this great cutout today.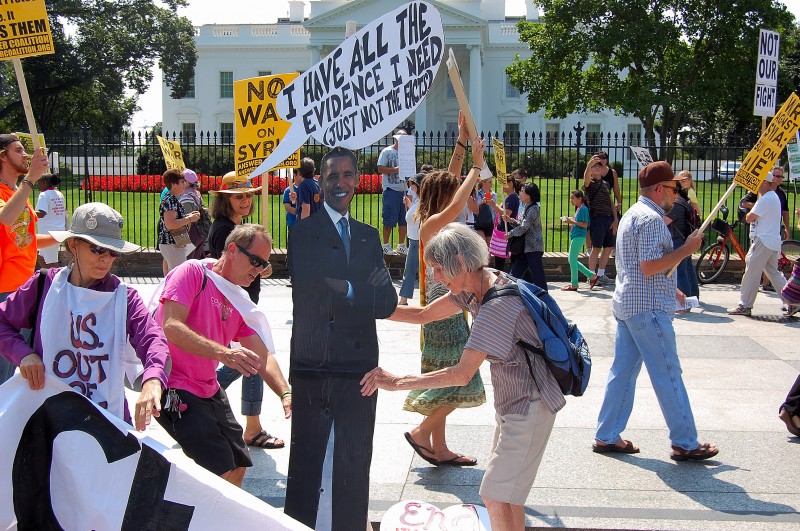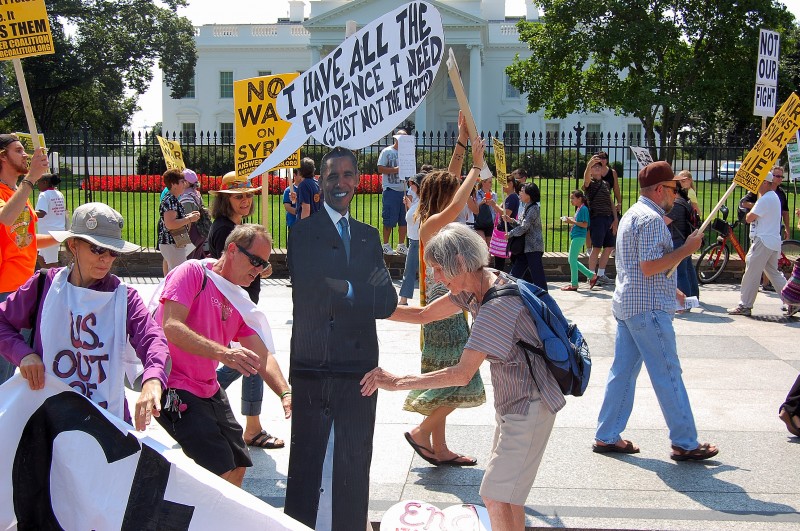 The Secret Service (or maybe Park Police) rode in to disrupt a peaceful protest.
This Park Service dude made a point to slowly scan everyone in the audience with his camera.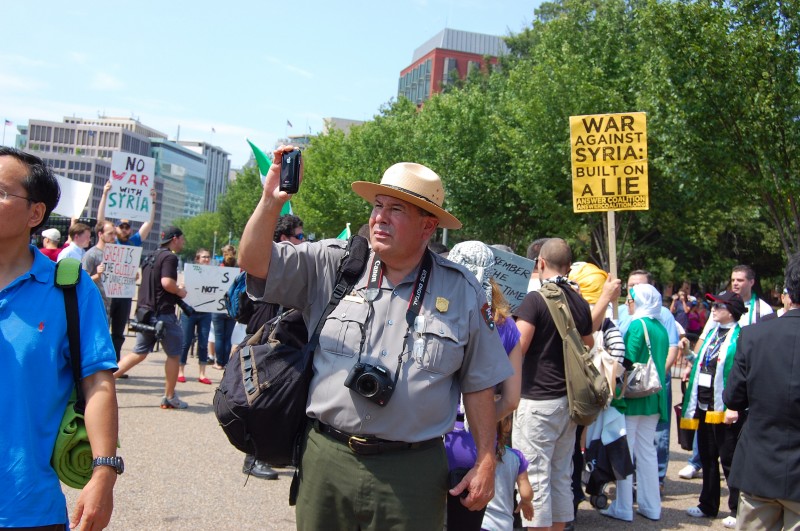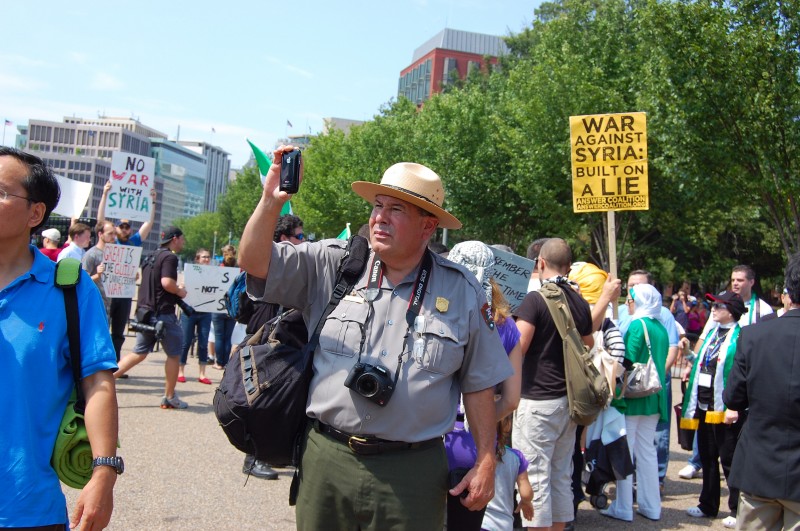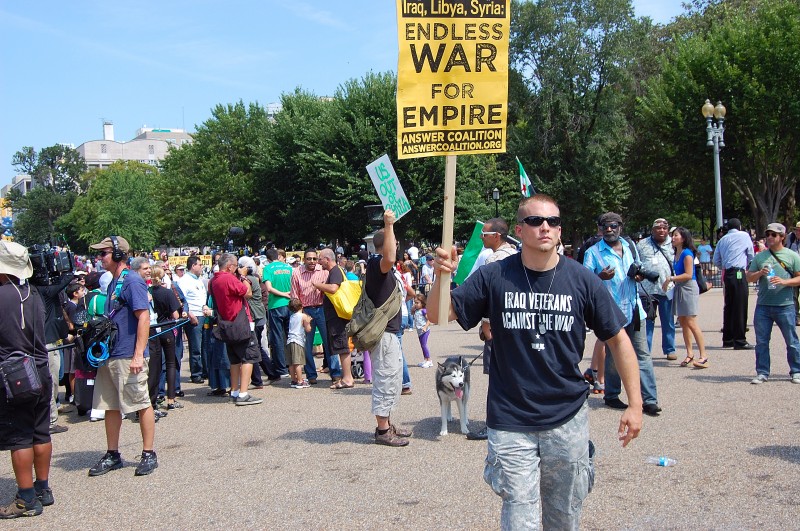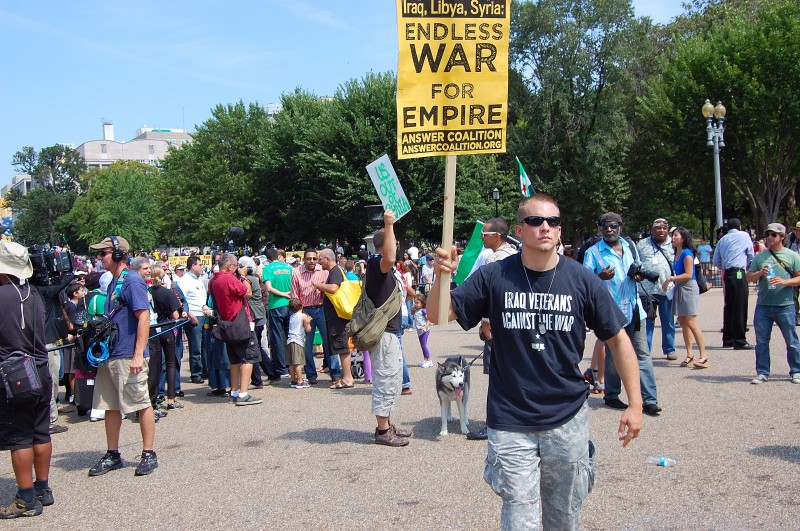 A group of Syrians who vociferously favored U.S. bombing Syria.  Go figure.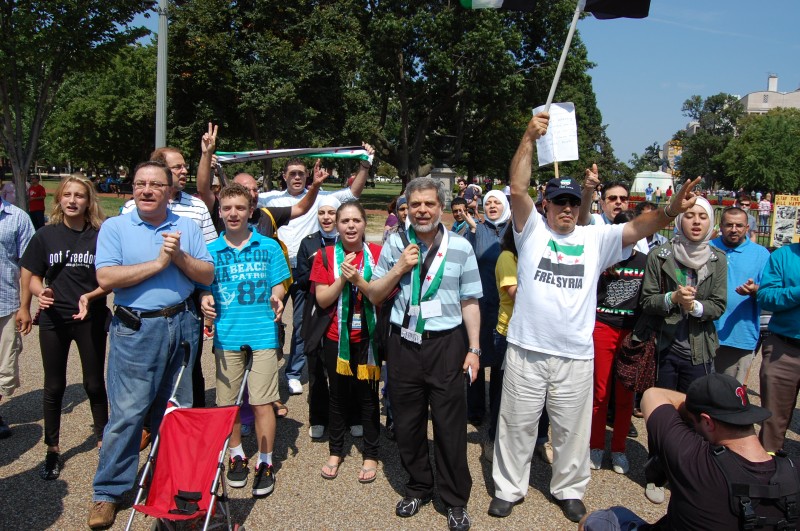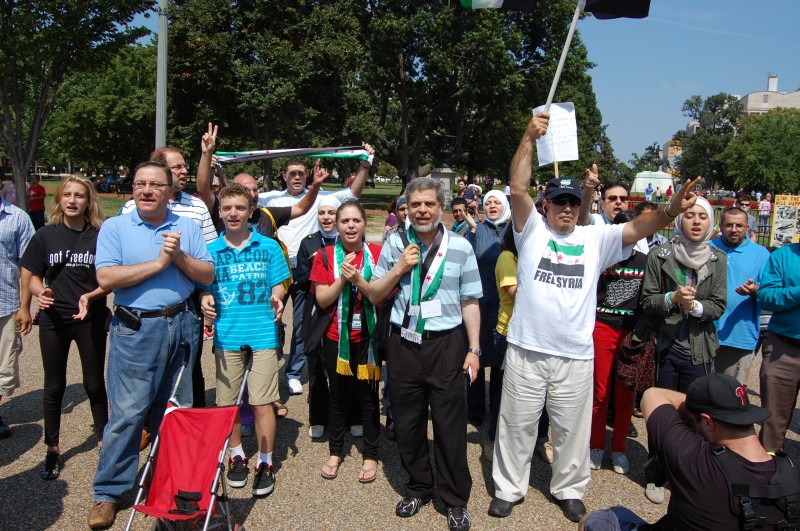 Some conservative and libertarian protestors: