Here's some video and photographic material to accompany today's USA Today article on my TSA encounter in Portland on Thanksgiving morning. The films were provided in response to my Freedom of Information Act request in December.  The response included a bevy of internal TSA emails.  I was surprised that the TSA Office of Chief Counsel was quickly involved in the response with email subject headings "Tort Claim."  Hmmmm….
The FOIA response included statements (written after I filed my FOIA request in at least 2 cases) from each of the 3 TSA agents who took me behind closed doors.  TSA is proud of its Behavior Detection Officers – but the BDO statement made me burst out laughing. He wrote: "I asked the passenger what brought him to Portland and passenger informed me he was an activist/blogger and he attend [sic] a conference here talking about the government and its security." I clearly stated that I was a journalist but did not mention any affiliations or who I wrote for.  I said I was in Portland to speak at a conference about liberty (the annual Freedom Seminar) – not about "the government and its security." Maybe he confused that response with my scoffing at their "security theater."  Not sure if that BDO was actually that clueless or if there may be some other motive for them seeking to attach the "activist/blogger" label.  TSA agents searched my carry-on shoulder bag several times but never noticed the U.S. Senate Press Gallery pass and metal necklace – even though it was not hidden.
Here's an excerpt of the first patdown. I'm the guy with the bulky off-white shirt in the left side of the film. The second patdown – behind closed doors – was far more aggressive and intrusive.
Marched into the Private Security Room by three TSA agents
Taking a couple quick photos and notes immediately upon being released from Private Security Room
Swinging back to photograph the Private Security Room again – durn Nikon D-40 flash was misfiring at times.
Here's a snippet of me ambling to my departure gate after the search
Here is my timeline in Portland airport, according to surveillance video. (PAX is their abbreviation for passenger.) The videos I received had other gaps aside from the 7 minutes behind closed doors. As I was snapping pictures, I was accosted by a TSA agent who told me that I was not allowed to photograph the Private Security Room. I told him that I had just been searched and interrogated there and that it was my right to photograph it. He groused and walked off.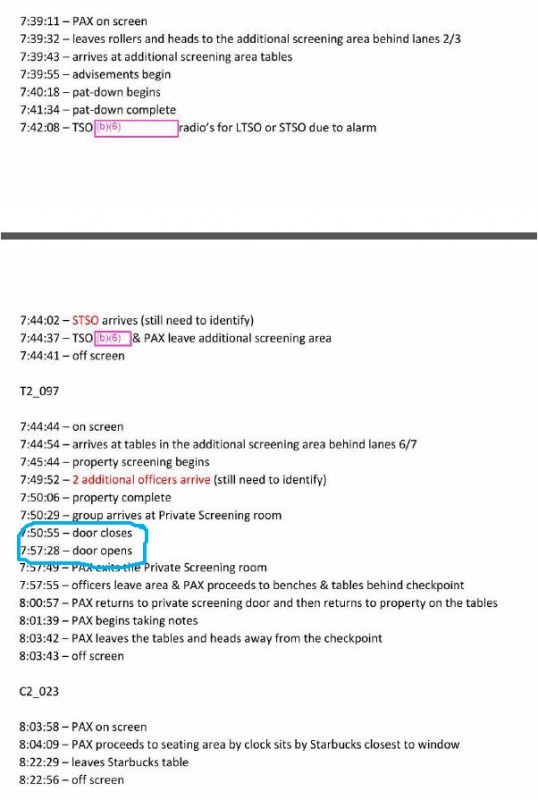 Here's a photo of the Private Security Room I took after the search that morning: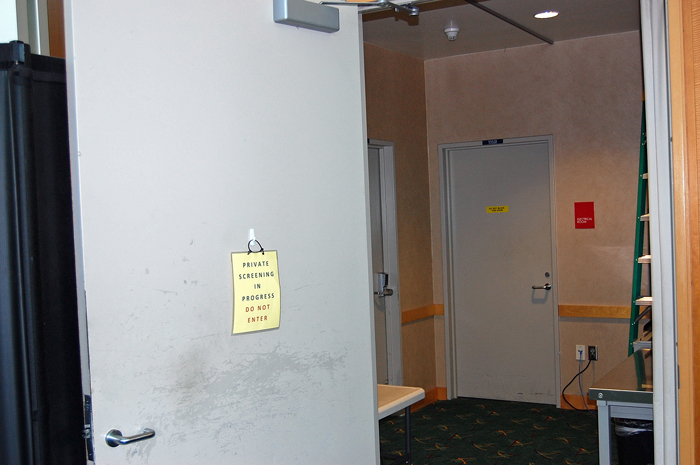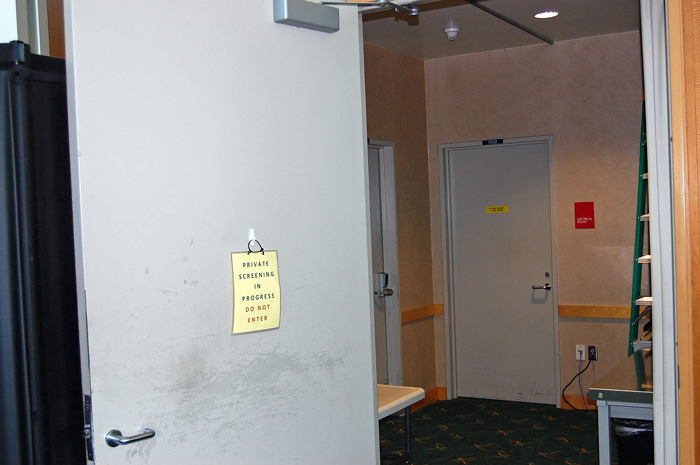 Here's an outtake from the video – me explaining to the TSA luminary that his Explosive Trace Detector positive alert was a load of crap.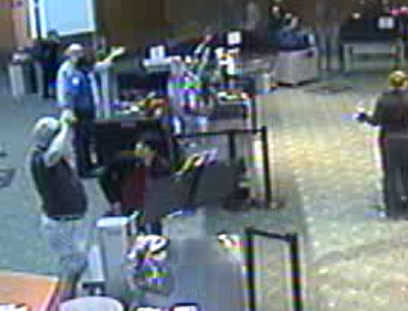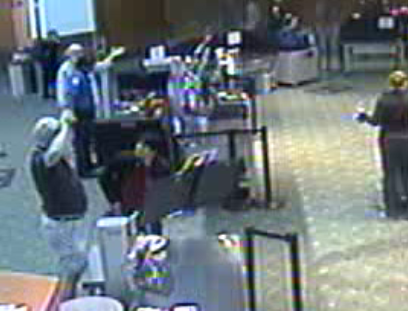 Here's some photos someone compiled and posted of the TSA patdown of a ten-year-old girl at the Raleigh-Durham airport last December. She triggered a false explosive detection advice – the same sin I committed.

Here's an outtake photo from the final TSA video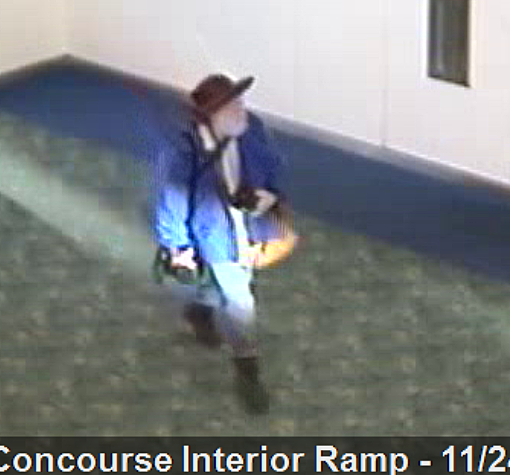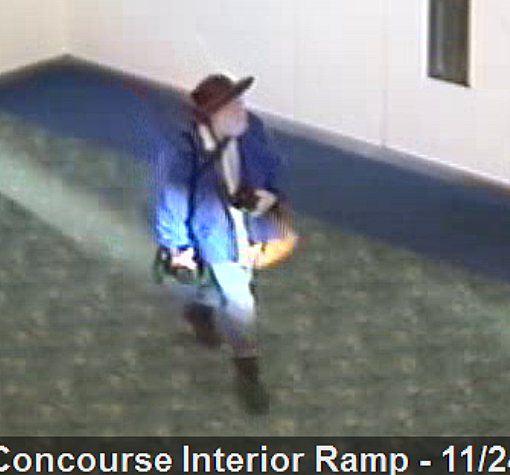 And here's my favorite souvenir from PDX –