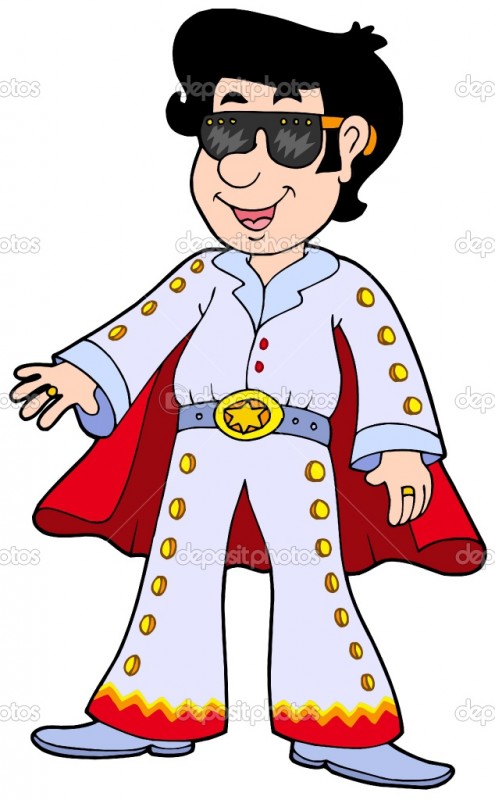 After years of hearing about how federal agencies believe that the warning signs of  a domestic terrorist include people who are gung-ho for the Second Amendment, or who are contemptuous of Congress, and even folks who get perturbed at waiting in grocery store lines – there is a new terrorist warning sign of which I am absolutely, positively innocent.
The Mississippi guy indicted for mailing letters with traces of ricin to Obama and Congress has a long history of working as an Elvis impersonator.
OK, I did work as a Santa Claus – but any psychologist worth his salt will confirm that Santas have profoundly different criminal tendencies than do Elvis impersonators.
UPDATE:  Federal charges in this case were dropped on April 23, 2013.  Details here.  I hope Congress or someone else can turn up the heat on the Justice Department to force them to disclose how they made a completely unjustified, super-high-profile arrest in this case.  I hope the guy who was smeared can score justice on a false arrest suit – preferably to be settled by commandeering the paychecks of the feds who done him wrong.