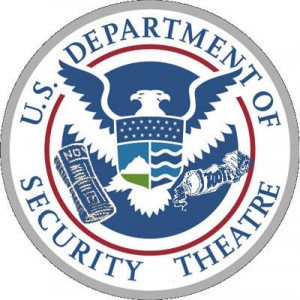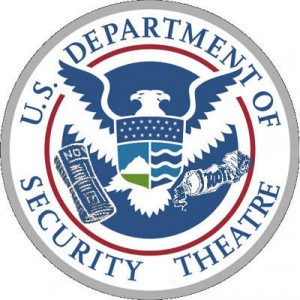 After the shooting last Friday at LAX, the Southern Poverty Law Center posted a "Hatewatch" analysis that noted that TSA "has been subjected to criticism by far-right homophobes, among others, who have alleged that TSA agents engaging in hand searches are really sexually groping travelers."
So squeezing boobs, butts, and balls is not "sexually groping" when federal agents do it?
Or is it only "homophobes" who object to officious strangers grappling their private parts?
Here's a paragraph from my Washington Times piece yesterday describing the TSA's "enhanced pat-downs": "As USA Today noted in October 2010, 'The new searches … require screeners to touch passengers' breasts and genitals.' An elementary-school teacher complained to The New York Times that she was roughly handled after the body scanner 'detected a tissue and a hair band in her pocket.' People who had been victims of sexual assault were especially traumatized by the new procedures."
The elementary school teacher (Kaya McLaren of Cle Elum, Washington) who was cited in the prior graph complained to the NYTimes  that "I didn't really expect her to touch my vagina through my pants."
Amy Alkon, a nationally syndicated advice columnist, was outraged that a TSA screener "FOUR TIMES, stuck the side of her gloved hand INTO my vagina, through my pants. Between my labia… I was shocked — utterly unprepared for how she got the side of her hand up there. It was government-sanctioned sexual assault." As Alkon was leaving the checkpoint, she yelled at the woman "You raped me!" and took her name so she could file sexual assault charges. In a subsequent article, Alkon named the TSA agent who abused her – and was promptly threatened with a $500,000 defamation lawsuit.
The TSA has received hundreds of complaints from people of all ages and ilks complaining about being molested by TSA screeners.
It is amazing to see some liberals and leftists seek to redefine TSA groping as part of a "New Freedom." Even worse is the habit of vilifying those who object to pointless government degradation.
Perhaps it would be more honest to simply label distrust of government as a "hate crime."