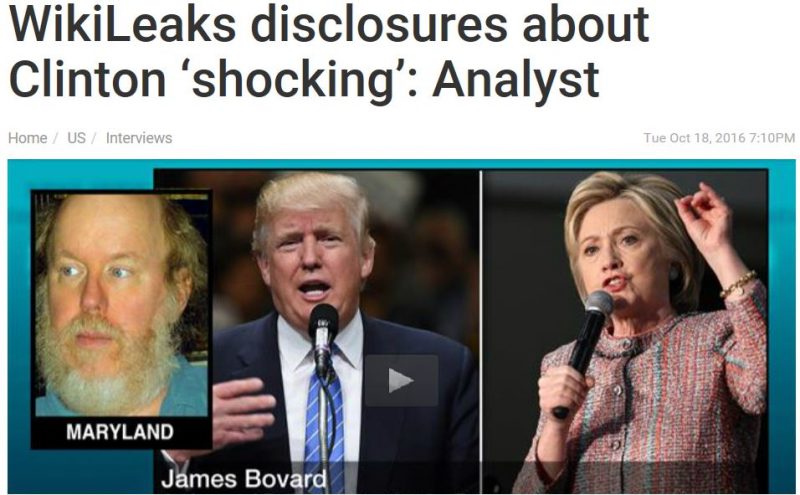 I will be writing more about Wikileaks in the coming days and weeks.  But here are some preliminary observations from a recent Press TV monologue:
The recent WikiLeaks disclosures about US Democratic presidential candidate Hillary Clinton reveal the "shocking" calculations of her campaign… says an American analyst.
"What WikiLeaks is providing, it's showing to the entire world the calculations of the Clinton campaign, some of which are shocking," said James Bovard, a policy adviser to the Future of Freedom Foundation.
"It's had a huge adverse impact on the credibility of the Clinton campaign with the folks who follow the WikiLeaks fairly closely," Bovard told Press TV on Tuesday.
"Unfortunately, American voters will almost certainly be left in the dark on election day," Bovard added. "It's typical that the biggest election frauds occur before the voting booths open and the 2016 presidential election will probably be no different."
Newly released documents show that the State Department sought to shield Clinton from prosecution by pressuring the FBI to drop its insistence that an email on the private server she used while secretary of state contained classified information.