USA TODAY, October 2, 2018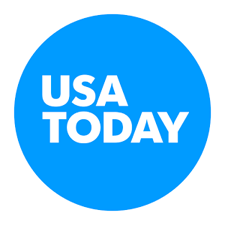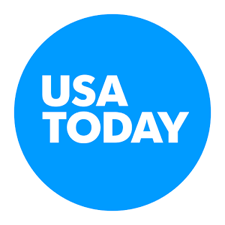 by James Bovard
After last week's explosive congressional hearing, the Senate and the Trump administration agreed to reopen the FBI background check into Supreme Court nominee Brett Kavanaugh. Former FBI chief James Comey wrote Sunday that "the F.B.I. is up for this" because it is "full" of "people who just want to figure out what's true."
But truth has often been a scarce commodity in FBI investigations. Consider these cases stretching back decades:
► The chief of the FBI's violent crimes section was sent to prison in 1997 for destroying a report criticizing FBI conduct in a 1992 showdown at Ruby Ridge, Idaho. A federal judge lambasted the FBI and Justice Department for misleading testimony and withholding key evidence in that landmark case.
► When a 1993 FBI tank assault against the Branch Davidians in Waco, Texas, ended in an inferno, FBI officials emphatically denied that they had any link to the fire. After it was revealed six years later that the FBI tanks had fired pyrotechnic devices during the assault, Attorney General Janet Reno sent U.S. Marshals to seize Waco-related evidence at FBI headquarters.
A history of FBI screw-ups and bias
► Solid investigations by FBI agents can vanish. A few days after the 9/11 attacks, FBI chief Robert Mueller declared that there were "no warning signs" of suspicious Arabs receiving pilot training in the U.S. — despite pre-9/11 reports by FBI agents in Phoenix and Minneapolis. Though the FBI is often venerated nowadays, a 2002 congressional report concluded that FBI incompetence and negligence helped make the U.S. "a sanctuary for radical terrorists."
► After the worst terrorism attack since 9/11 left 49 people dead at the Orlando Pulse Nightclub, FBI chief Comey promised in 2016 to "leave no stone unturned" and to work "in an open and honest way, and be transparent about it." But the federal case against the killer's widow collapsed in March after jurors belatedly learned that the killer's father was anFBI informant and that there was a key falsehood in the confession produced by the FBI.
► Last January, federal judge Gloria Navarro slammed the FBI and Justice Department for withholding important evidence in the Bundy Ranch case (including the deployment of FBI snipers around the Bundy property), leading her to dismiss all federal charges.
► In June, an Inspector General report revealed that the FBI gave deference (including disregarding false statements) to Hillary Clinton aides during the investigation of her email server. The FBI delayed speaking to Clinton until the end of the investigation and planned to absolve her "absent a confession from Clinton." This Looney Tunes standard for resolving the controversy may have been partly the result of visceral anti-Trump bias by some FBI officials handling the probe.
The FBI has perennially exaggerated the quality of its evidence, almost always to the benefit of prosecutors. A 1997 Inspector General report found that FBI lab experts provided court testimony "that appeared tailored to the most incriminating result" involving "speculation  beyond [their] scientific expertise." A 2004 National Academy of Sciences report concluded that decades of FBI court testimony matching bullets to specific firearms in thousands of homicide cases was "unreliable" and "misleading under federal rules of evidence."
The Washington Post reported in 2015 that flawed FBI trial testimony may have helped sentence 32 people to death. And the FBI helped convict a teenager for murder based on a DNA hair match; the defendant was released from prison 28 years later after a re-examination showed it was the hair of a dog.
FBI won't be voice of God on Kavanaugh
Despite past pratfalls, FBI agents may be able to take the Kavanaugh controversy slightly beyond its current "he said/she said" and "somebody heard something" level. Exposing contradictions between witnesses and charges could smite a few of the many doubts permeating this case. But it would be naive to view an FBI executive summary of a stack of memos recapping FBI interviews as the voice of God.
Americans should blame bipartisan shenanigans for this FBI rush job. The Trump White House wrongfully withheld from the Senate thousands of pages of Kavanaugh's records from the Bush White House, while Sen. Dianne Feinstein's office may have leaked Christine Blasey Ford's allegation just before the Senate vote on the nomination. Such chicanery almost assures greater disdain for the Senate and the Supreme Court, regardless of the outcome of the Kavanaugh brouhaha.
James Bovard, author of "Attention Deficit Democracy," is a member of USA TODAY's Board of Contributors. Follow him on Twitter: @JimBovard