After Germany ceased exporting my favorite beer (Dinkel Acker pilsner), it was hard times. I tottered on the edge of becoming a white wine drinker.
But I recently discovered a new beer that is not quite as good but very satisfying in its own way. It is from Flying Dog – a Frederick, MD brewery – and it is called Raging Bitch. It is a Belgian IPA – a type of beer that previously did not ring my bell.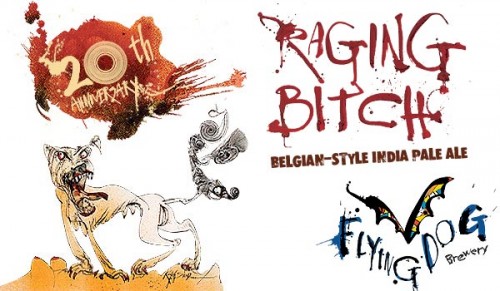 The one drawback to Raging Bitch is the alcohol content – 8.3%. But I have tried to be magnanimous and not let that prejudice me against it.
Here's a page with the details on Raging Bitch's hops, etc.