From the November 2013 issue of the Future of Freedom (published by FFF)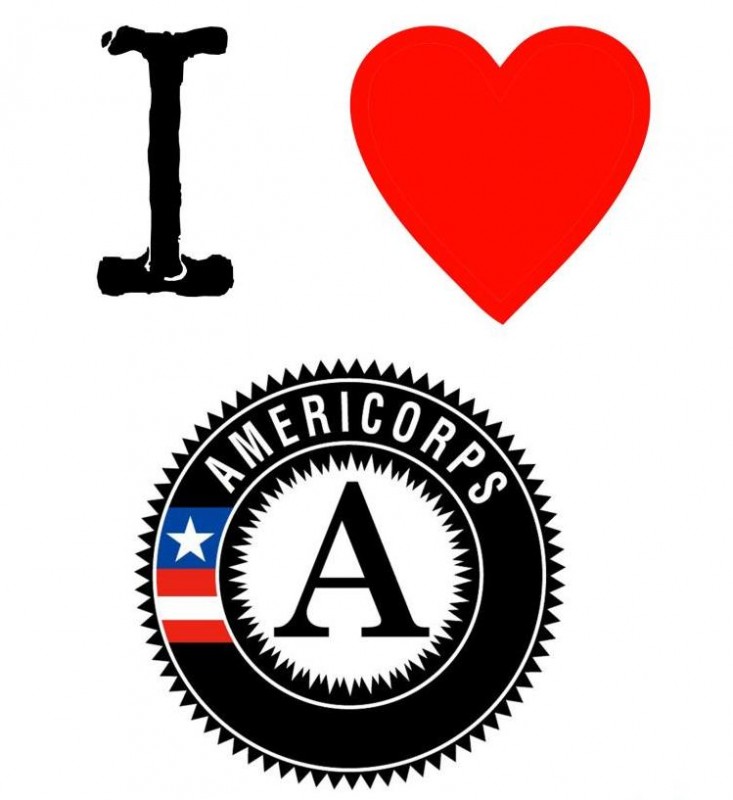 AmeriCorps: Idealistic Triumph or Usual Buffoonery?
by James Bovard
National service is the latest fashionable panacea for all that ails America. Time magazine ran a July cover story, "How Service Can Save Us," on the potential benefits of pressing all young people into service. The article approvingly quoted a retired Air Force veteran: "There isn't an 18-year-old boy who doesn't need to get his butt kicked by someone in a position of complete authority." Washington Post columnist Michael Gerson chimed in with a piece headlined "National Service Can Heal a Divided Nation," while a Politco article headline promised, "National Service Is Key to National Strength."
Gen. Stanley McChrystal (retired) stoked this boomlet with a Wall Street Journal piece that proclaimed, "Universal national service should become a new American rite of passage." The Aspen Institute launched a special project, the 21st Century National Service Summit, with a gathering that included visionaries such as Arianna Huffington, Chelsea Clinton, and Barbara Bush. For McChrystal and many other service advocates, AmeriCorps is the epitome of idealism. He lamented that a budget shortfall for AmeriCorps that prevented more people from joining the program "represents democratic energy wasted and a generation of patriotism needlessly squandered."
Then-President Bill Clinton, who created the program in 1993, said to AmeriCorps members that they were "living … proof … that if … we hold hands and believe we're going into the future together, we can change anything we want to change. You are the modern manifestation of the dream of America's founders." In his 1995 State of the Union address, Clinton saluted AmeriCorps as "citizenship at its best" and called the program "the essence of the New Covenant." In February 1999, at an AmeriCorps recruiting rally held during his Senate impeachment trial, he declared, "America needs to think of itself as sort of a giant AmeriCorps … getting things done together…. We cannot do good around the world unless we are good at home." Clinton appealed for support for the expansion of AmeriCorps "to use this moment to prove that this generation of young people, far from being a generation of cynics and slackers, is instead a generation of doers and patriots."
Such lofty rhetoric did not deter AmeriCorps from bankrolling more boondoggles per million dollars of appropriations than any other federal agency. During Clinton's presidency AmeriCorps members helped run a program in Buffalo that gave children $5 for each toy gun they brought in — as well as a certificate praising their decision not to play with toy guns. In San Diego AmeriCorps members busied themselves collecting used bras and panties for a homeless shelter. In Los Angeles AmeriCorps members foisted unreliable ultra-low-flush toilets on poor people. In New Jersey AmeriCorps members enticed middle-class families to accept subsidized federal health insurance for their children.
George W. Bush embraced AmeriCorps and sharply expanded the program — as did his successor. A few months after taking office, Barack Obama signed the Serve America Act, which authorized almost tripling the number of AmeriCorps members to 250,000. He declared that AmeriCorps embodied "the best of our nation's history, diversity and commitment to service." But hard times and budget fights have left AmeriCorps's enrollment stalled around 80,000 despite a deluge of applications.
Beltway idealism
At a time when federal agencies are engulfed in scandals, AmeriCorps continues to represent Beltway idealism at its best. But many — if not most — of its projects spawn little more than sanctimony:
• AmeriCorps recruits in Tuscumbia, Missouri, recently released 70 blue balloons outside the county courthouse to draw attention to the plight of abused children.
• Members of a Nevada AmeriCorps program busy themselves encouraging local residents to drink tap water and watch out for bears ("bear awareness").
• In Florida AmeriCorps members in the "Women in Distress" program organized a poetry reading on the evils of domestic violence. In Providence, Rhode Island, AmeriCorps members at the Institute for the Study and Practice of Nonviolence hosted a hip hop/poetry competition.
• Some AmeriCorps programs seek to practically rewire human nature. In San Francisco AmeriCorps members busied themselves in 2009 mediating elementary-school playground disputes. In April 2013 Obama met an AmeriCorps recruit serving with Playworks — which brings "safe and inclusive play to all students" in elementary schools by "having grown-ups play alongside of children" to add "an important element of silliness and shared humanity."
In 1997 AmeriCorps set a goal for itself of "effective education and literacy for every child' in the nation. Bill Clinton congratulated AmeriCorps members in 1999: "You have … taught millions of children to read." One AmeriCorps official ridiculed Clinton's claim and expressed doubt that AmeriCorps members had taught even a dozen children to read. A Mississippi program I visited in 1999 required that its "assistant teachers" read only at an eighth-grade Mississippi level, and the AmeriCorps grant applications for literacy programs were riddled with spelling and grammatical errors.
The agency subsequently defined literacy downwards; reading to kids rather than teaching them how to read was presumably close enough for government work.
Earlier this year AmeriCorps members visited elementary schools across Montana to read a short story about Martin Luther King Jr. "After hearing the story, the kids draw, color and imagine what peace looks like to them," the Great Falls Tribune reported. Puppet shows that hector children about recycling are another favorite AmeriCorps school pastime.
AmeriCorps is beating the bushes to boost dependency. WithinReach's AmeriCorps volunteers sway Washington state residents to accept food aid, Medicaid, and subsidies for their utility bills. A Columbus, Ohio, program specifically requires each AmeriCorps member to sign up at least 75 households for food stamps. Hunger Free Colorado brags that its AmeriCorps recruits are "vital" to "increase participation" in food stamps and "to ensure [recipients] do not fall off of the programs once enrolled." At the same time that some AmeriCorps members seek to persuade people in "high-obesity communities" to accept more free food, AmeriCorps is also bankrolling FoodCorps programs building school gardens and orating on the value of locally raised food. The school gardens are incredibly inefficient compared with commercial agriculture, but the sense of purpose that AmeriCorps members feel — as well as the headlines in local newspapers — absolve all waste.
AmeriCorps recruits staff from many left-leaning organizations such as Planned Parenthood and "environmental justice" groups. The Presbyterian Hunger Project recently signed up eight AmeriCorps members to support "community-driven solutions to injustices in the food system, locally and nationally." During the Clinton era, scandals erupted after AmeriCorps bankrolled ACORN and projects that engaged in blatant political campaigning. Federal law prohibits using tax dollars for advocacy. In 2011 a report prepared by auditors in the office of the inspector general with oversight of AmeriCorps criticized its management for policies that "leave no meaningful recourse against a sponsor that misuses [AmeriCorps] personnel."
Messianic delusions
AmeriCorps was based on the notion that, since volunteering is such a great thing, the feds should pay people to volunteer. The average AmeriCorps member receives more than $16,000 on an annual basis in pay and educational awards — as well as free health care. Many AmeriCorps programs also vigorously encourage members to collect food stamps. Most recruits later work for government agencies or nonprofit groups, and their AmeriCorps gig is a career steppingstone rather than a triumph of self-sacrifice.
Obama promised that his expanded AmeriCorps would "connect deeds to needs." But even some AmeriCorps members scoff at that notion. Nicole Patterson, who received a Congressional Bronze Medal for Community Service, vented online, "I spent six weeks playing Scrabble and kickball for America. I spent another two months sitting in a tool shed for America. We annoyed more people than we ever helped." Patterson pointed out that idealism often had little role in people's joining the program: "Almost everyone who signs up for this program is avoiding something, be it college, getting a job, or another year of shuffling their feet nervously when their parents ask them what the hell their life plan is."
Last summer, in a piece reposted on the Huffington Post, Olga Rodriguez pointed out that serving in AmeriCorps was destroying her work ethic. She admitted taking lengthy breaks in the middle of the day for "Power Yoga" and spending much of her time doing nothing or applying for better jobs. A 2011 audit found that AmeriCorps members in a large program run by the New York City Mayor's Office "were told to work from home with no substantial assignments."
AmeriCorps boasts that "more than 800,000 AmeriCorps members have contributed more than a billion hours in service across America" since 1994. But the program has always relied on Soviet-style accounting — merely adding up labor inputs and proclaiming victory. The General Accounting Office (now the Government Accountability Office) noted in 2000 that AmeriCorps "generally reports the results of its programs and activities by quantifying the amount of services AmeriCorps participants perform." The Office of Management and Budget concluded in 2003 that "AmeriCorps has not been able to demonstrate results. Its current focus is on the amount of time a person serves, as opposed to the impact on the community or participants."
In 2010 GAO again condemned the agency for using performance measurements that "do not demonstrate results" and are "poorly aligned" with stated goals. GAO also noted, "None of the measures currently used by [AmeriCorps] measure the quality of service provided." GAO warned that the self-reported data from grant recipients was unverified and unreliable.
But for politicians the issue is not what AmeriCorps members produce but how it makes people feel about the federal government. AmeriCorps puts a smiley face on Uncle Sam. As long as AmeriCorps persuades some people to view government as a vast engine of compassion, it is worth all the tax dollars it receives — at least in politicians' eyes.
AmeriCorps is little more than social work tinged with messianic delusions. America has enough real volunteers; it does not need mass production of government-issue bogus volunteers. The glorification of AmeriCorps should awaken Americans to the phony idealism permeating Washington. Abolishing AmeriCorps would be a small step towards recognizing the principle that politicians do not have a divine right so spend Americans' paychecks as they please.
***
Bovard is the author of Public Policy Hooligan and 9 other book and a policy advisor for FFF.
On Twitter – @jimbovard