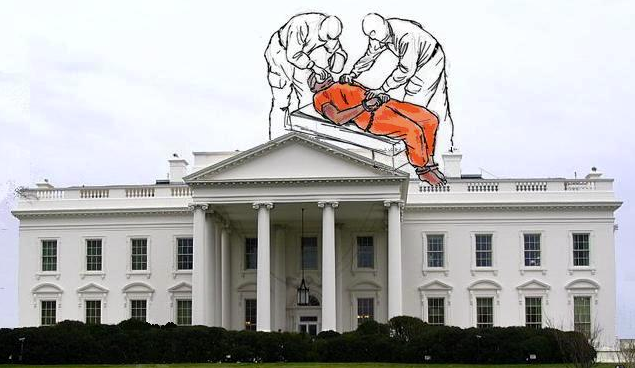 Since his first months in office, Obama has spared almost no effort to cover-up the torture atrocities committed during the George W. Bush presidency. But it may no longer be possible to sweep the corpses and the manacles under the rug. (I wrote about Obama's early torture coverups here, here, here, here, here, here, etc.)  I previously hammered the Bush administration's torture policies in practically any publication that was open to my ire.
Sen. Dianne Feinstein's attack yesterday on the CIA spying on Senate computers yesterday could be the opening salvo in a long bitter constitutional clash. Feinstein asserted that the CIA claimed that "the removal of the documents [from Senate computers] was ordered by the White House."
If this is true, then Obama may soon find that he can no longer keep the lid on some of the worst crimes of the modern era. This is perhaps the best opportunity to put a leash on a president in a long time.
Like many Americans, I have been appalled at how few political and legal repercussions have followed from Edward Snowden's revelations of an NSA crime wave. There have been plenty of other Obama-era constitutional era outrages that I thought should have sparked public outrage and vigorous investigations. But if it requires a clash between the CIA and the Senate to get the ball rolling, so be it.
[the image above is from a Wired.com article in 2011]