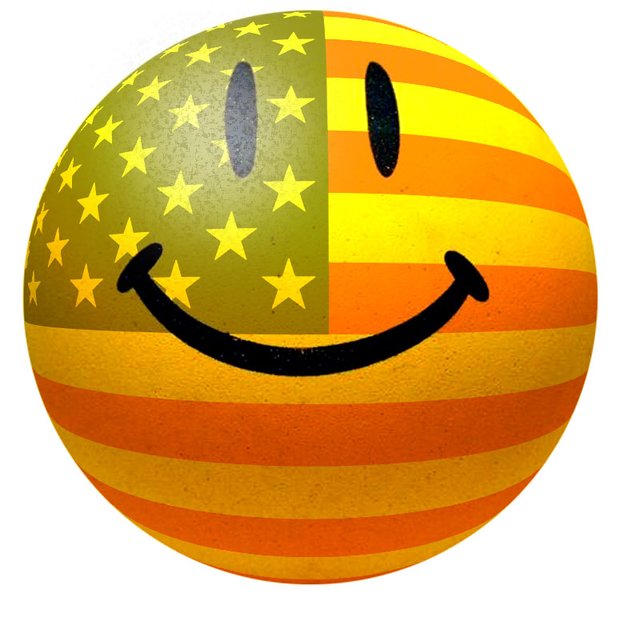 An editorial headlined, "Your Time is Coming – Make it Count"  in Sunday's Nashville Tennessean denounced my bad attitude:
Staunch libertarian James Bovard cynically decries efforts to promote participation in elections, saying, "Trumpeting the importance of voting deludes people into thinking that they have a leash on the government."

We could not more vehemently disagree. When we don't pay due attention to the "down ballot" races, where we elect those who serve in capacities that often have the most impact on our lives, then we are abdicating our role in making democracy work. And because so many choose not to participate in these elections, we cede our future to the few who take the time to show up.
I'm bummed that they didn't include this line from Attention Deficit Democracy: "In politics, 'positive thinking' is often a slave's virtue, something people do to delude themselves about the burdens and chains being placed upon them."
Here's another line that from that book that would probably not pass muster with them: "Instead of revealing the will of the people,' election results are often only a one-day snapshot of transient mass delusions."  (I'm glad they don't have that problem in Tennessee.)
And one more "fail" – "Rather than a democracy, we increasingly have an elective dictatorship. People are merely permitted to choose who will violate the laws and the Constitution."
Or maybe they could work this line from Freedom in Chains into one of their editorials on ObamaCare: "Paternalism is a desperate gamble that lying politicians will honestly care for those who fall under their power."
Or, from the same work – "A successful politician is often merely someone who caged more votes than the other liar running for office."
How about "The effort to find a political mechanism  to force government to serve the people is the modern search for the Holy Grail" ?
Or – " The ability to push a lever and register a protest once every few years is supposedly all the protection a citizens' liberties need – or deserve" ?
Or perhaps -"The fiction of majority rule has become a license to impose nearly unlimited controls on the majority and everybody else" ?
And this line from Terrorism & Tyranny would almost certainly fail their Uplift Test: "Citizens should distrust politicians who distrust freedom."
But sometimes voting is worthwhile.  For instance, I went out to the polling booth in November 2012 in part because I was out of beer and had to make a jaunt down the road anyhow.
And there are a few politicians – like Ron Paul – who I would make the effort to vote for even if my fridge was fully stocked with good brew.  And I have voted against plenty of ballot initiatives to boost government spending or enable the government to stuff more people into prison.
I hope the voters who are inspired to vote by the Tennessean editorial can wisely select honest candidates who will not trample the law and plunder the till.
But if I was a betting man…. And, unfortunately, "A democratic government that respects no limits on its own power is a ticking time bomb, waiting to destroy the rights it was created to protect."
[the illustration is from the Washington Times]