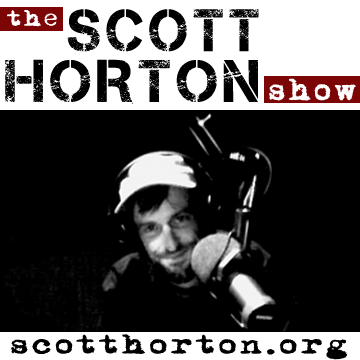 The biggest shocker in this interview was Scott's revelation that he became radicalized in 1997 by listening to the Rush Limbaugh Show. Considering how Scott's superb work making  Antiwar.com and the Libertarian Institute  influential around the globe, this requires re-thinking Limbaugh's legacy.
Scott and I recapped the story of the FBI's role in the 1993 World Trade Center bombing.
At least one person on Twitter found the exchange on Dr. Pepper (Scott's favorite drink) hilarious.
You can listen to the 42 minute interview by clicking here.
Here are the show notes from his website:
Scott is joined by Jim Bovard to discuss two articles he recently published. The first marked the 30-year anniversary of the World Trade Center bombing of 1993. Scott and Bovard talk about what the FBI knew before the attack. Next they discuss Bovard's article on the Global Engagement Center, an Obama-era internet censorship mission center operating out of the State Department.
Discussed on the show:
Jim Bovard is a columnist for USA Today and the author of Public Policy Hooligan: Rollicking and Wrangling from Helltown to Washington. Find all of his books and read his work on his website and follow him on Twitter @JimBovard.